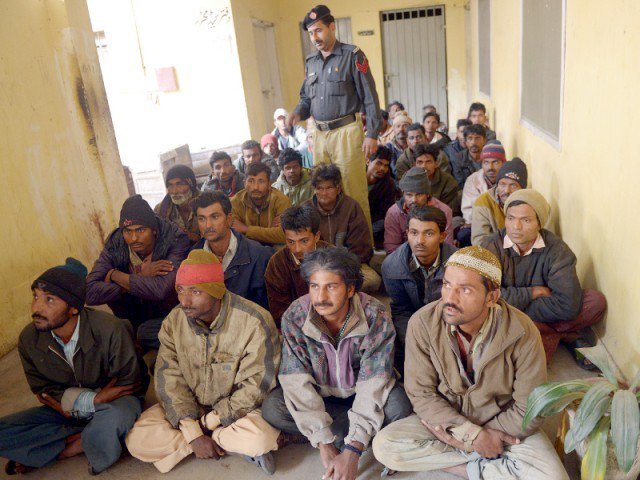 ---
The Pakistan Maritime Security Agency (PMSA) on Saturday arrested 47 Indian fishermen and seized nine launches for illegally fishing in Pakistani waters.

The arrested fishermen were handed over to the Docks police for further proceedings and investigation.

Maritime agency arrests 17 Indian fishermen

According to a spokesperson for the PMSA, the Indian launches have been confiscated for violating Pakistan's costal territory. He said PMSA vessels and fast attack boats took part in an open sea operation for the purpose.

Earlier on January 19, as many as 17 Indian fishermen had been arrested by the PSMA for fishing illegally in Pakistanis waters. Three boats had also been impounded.

In December last year and January this year, 292 Indian prisoners had been imprisoned in Pakistan and released days after Foreign Office spokesperson Muhammad Faisal announced their release as a goodwill gesture.

147 Indian fishermen finally get home

Fishermen from Pakistan and India are frequently detained for illegally fishing in each other's territorial waters since the Arabian Sea does not have a clearly-defined border and the wooden boats lack the technology to avoid territorial violations.

A number of non-governmental organisations in both India and Pakistan have raised the issue, pressing their governments to release the arrested fishermen without delay.
COMMENTS
Comments are moderated and generally will be posted if they are on-topic and not abusive.
For more information, please see our Comments FAQ