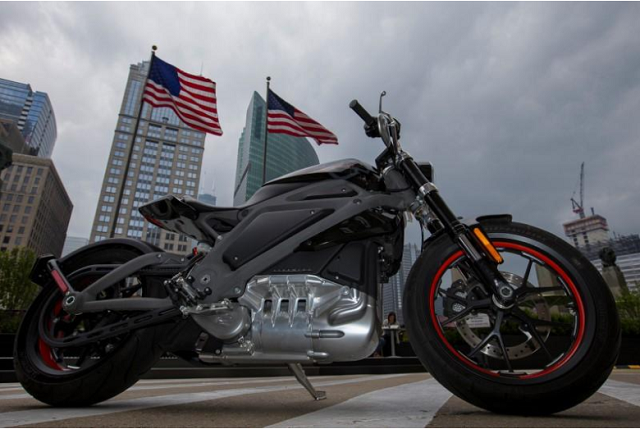 ---
The Milwaukee-based company Harley-Davidson's first electric bike – Project LiveWire is expected to hit the road by 2020.

Actor Scarlett Johansson's character Black Widow in Avengers: Age of Ultron was seen riding this concept motorcycle in 2015.

"You've heard us talk about Project LiveWire," Matt Levatich, the president and chief executive officer of Harley-Davidson told listeners during the call on Tuesday. "It's an active project we're preparing to bring to market within 18 months," Bloomberg reports.

Loads establishing alloy wheels manufacturing plant

This sleek motorcycle is equipped with an electric motor that requires no gas. The prototype goes from zero to 60 mph in four seconds, according to Bloomberg.




Earlier this week, Harley-Davidson announced the earnings of the fourth-quarter and charted plans of the Project LiveWire electric motorcycle which was initially introduced in 2014. The earnings have fallen in the fourth quarter by a huge 8.5 per cent for the year.

Taking the city by storm, one wheelie at a time

The Milwaukee motorcycle maker, on the other hand, will keep its Softail and Touring motorcycles as their usual while the company builds further on the electric motorcycle.

This is indeed great news just in time as the small electric motorcycles industry is growing and according to the report of 2016 by TechNavio stated that the increase by 45 per cent growth in the electric motorcycle industry by 2020.
COMMENTS
Comments are moderated and generally will be posted if they are on-topic and not abusive.
For more information, please see our Comments FAQ