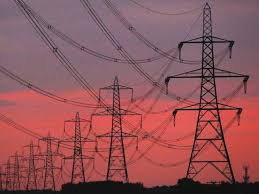 ---
PESHAWAR: As the prime minister gears up to inaugurate the first unit of the 108 megawatts Golen Gol hydropower project in Chitral today, the provincial government and a major power distributor are at odds over the supply of power from the project.

The Peshawar Electric Supply Company (PESCO) has argued that the Pakhtunkhwa Energy Development Organization (PEDO) is not serious about drawing and distributing electricity from 108-megawatts (MW) Golen Gol Hydropower Project (GGHPP) owned by the Water and Power Development Authority (WAPDA).They contend that consumers in Chitral are already supplied by the Reshun Hydropower Project.

Instead of buying affordable electricity from K-P, govt signing foreign projects for kickbacks: Imran

Last week, a 36MW unit of the GGHPP started operations. The K-P government wants the project to supply around eight megawatts of electricity to residents of Chitral. The government argues that supply from the Reshun HPP had fallen owing to damages suffered during the 2015 floods.

Officials in the K-P government told The Express Tribune that a delegation from PEDO has been visiting the PESCO head office for two consecutive days (Wednesday and Thursday) in order to strike a deal with PESCO to purchase electricity from Golen Gol.  "Our delegation took the required form for purchasing electricity from the PESCO office on Wednesday and submitted it on Thursday but they are not willing to sit with us and strike a deal," complained an official of the K-P government who requested that he is not named.

The official added that the K-P Energy and Power Department has also sent a letter to PESCO to purchase electricity while a separate letter has been sent by PEDO.

"The form we submitted on Thursday was our latest attempt to acquire electricity for consumers of upper Chitral," the official said. On the other hand, PESCO Spokesperson Shaukat Afzal in an official statement on Thursday stated that they were willing to supply power to Chitral, but PEDO had yet to approach them.

Govt sacks heads of 4 power firms on poor performance

"Electricity from the newly constructed Golen Gol HPP has been supplied to the Joti Lasht grid station and the PESCO transmission system is intact over there. PEDO has been told to apply for electricity supply but PEDO has not yet submitted any application due to unidentified reasons due to which the people of Chitral are deprived of electricity," PESCO explained in their statement.

Talking to The Express Tribune, Afzal however, confirmed that PEDO had submitted a form on Thursday.

"How can we supply electricity through a mere form when they have not signed an agreement with us?" Afzal complained, adding, "Who will pay us and how will the payments be made and on what rates will the power will be purchased?"

Published in The Express Tribune, February 3rd, 2018. 
COMMENTS
Comments are moderated and generally will be posted if they are on-topic and not abusive.
For more information, please see our Comments FAQ