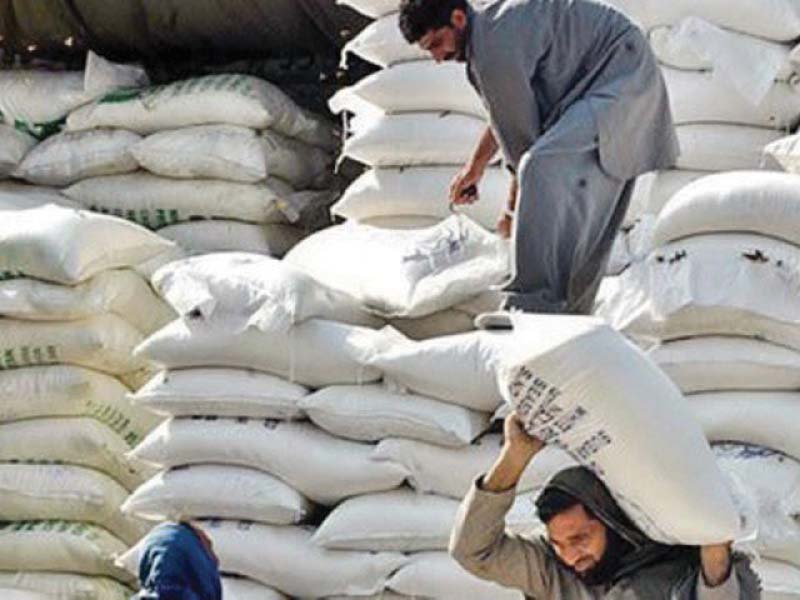 ---
ISLAMABAD: Sugar millers have blamed the Ministry of Commerce for the miseries of sugarcane growers, saying the ministry delayed the permission for exports and an impartial investigation should be conducted to hold accountable those responsible for the crisis.

In a presentation to the Competition Commission of Pakistan (CCP), the millers revealed that they had approached the Ministry of Commerce to seek its nod for the export of two million tons of sugar without any subsidy in March last year.

MPAs irked by exploitation of sugarcane growers

At that time, sugar prices in the international market were attractive in the range of $545 to $550 per ton and Pakistan had a stock of 2.8 million tons. However, the ministry did not allow its export, which later sparked a crisis engulfing the farmers.

Talking to The Express Tribune, Pakistan Sugar Mills Association Senior Vice-chairman Iskandar Khan said he had also given a presentation to the CCP in that regard.

According to him, the growers had also backed the export proposal and they held a protest rally over the delay in sugar exports, but the government used force to silence them.

He disclosed that the millers had suggested to the commerce ministry that four million tons could be kept as reserves for release in the market in case of any price volatility following sugar exports. The restriction on sugar exports caused a loss of $1.090 billion, he alleged.

Khan recalled that the Economic Coordination Committee (ECC) of the cabinet during the Shaukat Aziz government had also decided to maintain a buffer stock of four million tons, but the government failed to execute the plan.

Later, the current government allowed export of 1.5 million tons, but by that time prices of sugar had come down to $350 per ton. Of this, only 0.5 million tons have been shipped so far.

Khan claimed that the millers were defaulting on payments and were facing a loss of Rs6 per kg.

Saying that mills had faced expenses of 10% of the total sugar cost, he urged the government to fix retail and ex-factory prices to protect the interest of growers.

Price controversy: SARC calls for dissolution of sugar cane control board

He supported the mechanism suggested to convert sugarcane purchase receipts into cheques, but emphasised that it should be linked with the recovery of sucrose from sugarcane in line with the standard followed the world over.

Sucrose content in Brazil is estimated at 17% whereas in Pakistan it averages just 9.8%.

Opposing the setting up of new sugar mills, Khan stressed that Pakistan had a significantly high crushing capacity of 10 million tons compared to the demand that stands far lower at 5.2 million tons.

Published in The Express Tribune, February 3rd, 2018.

Like Business on Facebook, follow @TribuneBiz on Twitter to stay informed and join in the conversation.
COMMENTS
Comments are moderated and generally will be posted if they are on-topic and not abusive.
For more information, please see our Comments FAQ