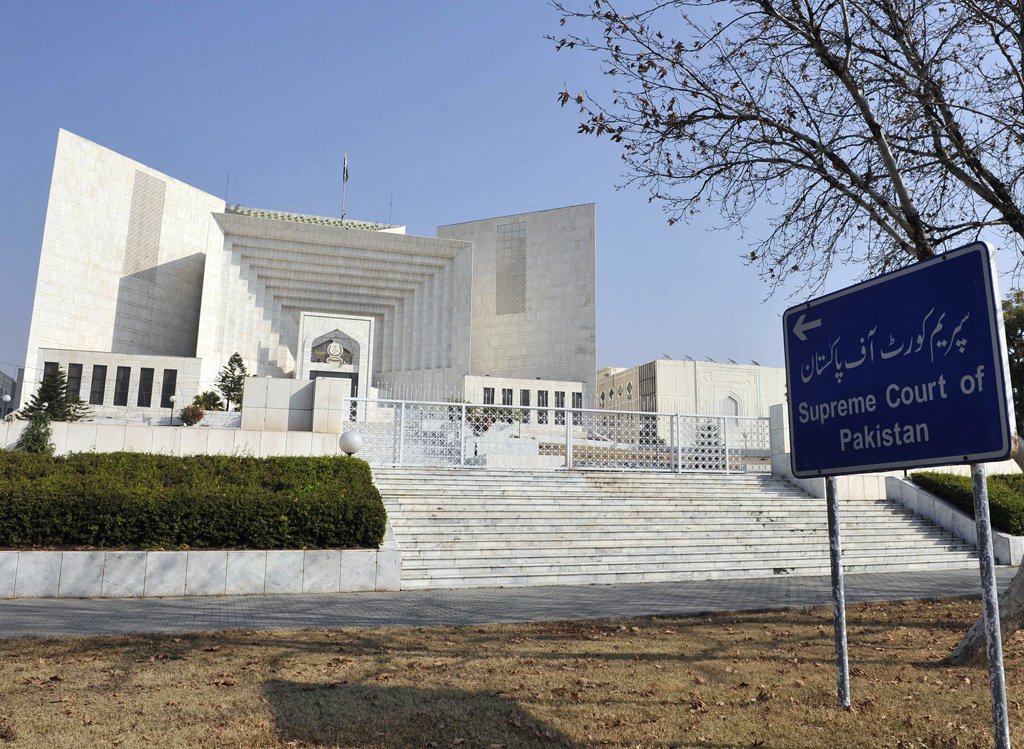 ---
The Supreme Court on Thursday upheld the decision of the Islamabad High Court (IHC) in a case regarding implementation of 7th Wage Board Awards.

A three-member bench, headed by Chief Justice of Pakistan Mian Saqib Nisar and comprising Justices Umar Ata Bandial and Ijazul Ahsan, heard the civil petitions filed by Nida-i-Millat Pvt Ltd through its Chief Executive Liaquat Ali and others against Islamabad High Court's judgment dated November 9, 2017.

The written order of the court stated, "We are not convinced that the defence set out by the petitioner in these matters has invalidly been struck off by the Implementation Tribunal for Newspaper Employees (the Tribunal) for the implementation of 7th Wage Board Awards."

Correcting a wrong: SC upholds IHC decision to promote 300 officers

The bench further stated, "The concerned award had already attained finality; therefore, the learned high court has rightly dismissed the writ petitions filed against the order passed by the Tribunal. No case for interference has been made out."

"Dismissed accordingly," it added.

The order stated, "It is pertinent to mention here that Liaquat Ali and others filed applications before the Tribunal chairman for grant of benefits as per Wage Board Awards since their appointments. They prayed that the respondent management may be directed to fix wages as per Wage Board Awards since appointment and regularisation of whole service as per NECOSA, 1973, and arrears accrued after implementation of the Wage Board Awards 5th, 6th and 7th may please be allowed.

"The Tribunal heard the parties and decided the case in favour of petitioners by ordering the respondent to pay Rs877,029 within a month. The Nida-i-Millat challenged the decision of the Tribunal before the IHC with prayer that writ petition may graciously be accepted and the order dated December 09, 2015 for recovery of amount may graciously be declared illegal, without jurisdiction and be set aside. However, the IHC upheld the Tribunal's order. After that the Nida-i-Millat challenged the IHC judgment before the SC and prayed that leave to appeal may kindly be granted against the IHC verdict. The SC heard arguments of both the parties and dismissed the petition.