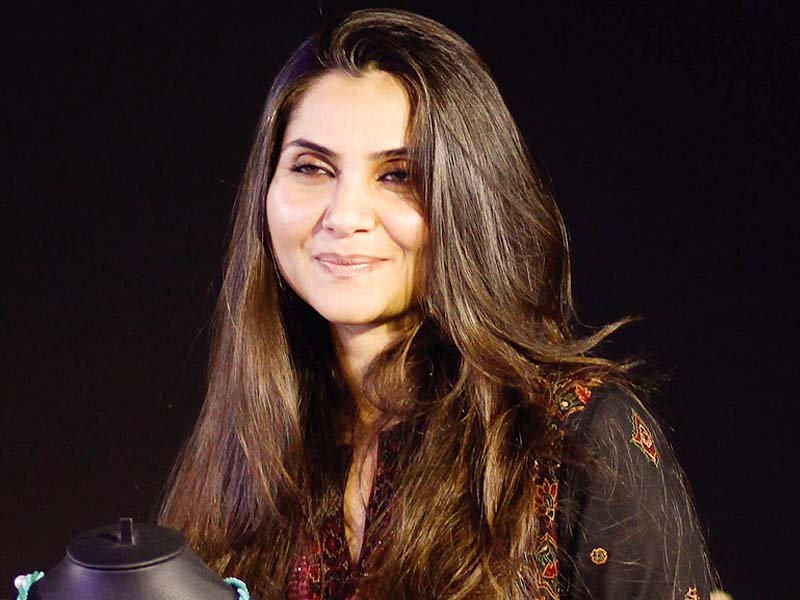 ---
Zara Madani, a talented singer has turned her talent towards designing and crafting unique pieces of jewellery. She specialises in semi-precious stones in settings of silver and gold which is custom-crafted to suit each individual's style and taste. Whether it be a ruby choker or an emerald studded karra, each piece makes a statement

How/when did you become interested in jewellery?

Having grown up in an aristocratic family in the erstwhile state of Bhopal, I saw my mother, my aunts and the Bhopal royalty wearing some of the most exquisite jewellery crafted by master craftsmen. Like all young girls, I developed a fascination for jewellery and precious stones. As I grew up, this fascination turned into a passion and a love which has been with me all my life.

What are your favourite pieces of jewellery (precious or costume)?

Stones have always intrigued me. They possess an ethereal energy. In hues of green and gold, red and blue and all the colours of the rainbow, it seems each falling star from the sky has imbedded itself in the earth and turned into a diamond, a ruby, an emerald or into a precious or semi-precious stones. I am the seeker, I seek them out uncut and mount them in a setting of silver or gold to project their brilliance.




Where did you get them?

In the above endeavour I travel to the farthest corners of the world, striving, seeking, finding authentic jewels and presenting them to the lovers of jewels in the form of necklaces, rings, bangles and karras to enhance their beauty and to be worn to adore and to be adored. I believe that these stones are from beyond the world that we live in.

Is there any piece you are emotionally attached to and why?

I am emotionally attached to each piece of jewellery I create. Each piece contains my emotions and aspirations, my sobs and sighs, my smiles and tears and projects my inner love for this art. I do not create a piece of jewellery, the design of each piece is an inspiration which comes to me when I meditate. Each piece is a mystery and I really believe that my art has been given to me by divinity.

Share a story with us about how you acquired one of your favourite pieces?

I follow my heart and get inspired by the heavens. One night I was standing in my balcony and I saw a brilliant spectacle – a new moon rising in the twilight of the evening, becoming more brilliant as the night enveloped the sky. I stood enthralled! Since then I have incorporated the crescent moon in all my creations and made it my signature. A very dear friend and a poet has given me the khitab of The Lady of the Crescent Moon.

Is there anything on your radar that you want to make in the future?

I don't know what the future holds, perhaps success, perhaps failure but whatever happens, I raise my hands, bow my head and ask the Almighty: Koi Urooj de na zawaal de, Mujhe sirf itna Kamaal de, Mujhe Apni raah me daal de, ki zamana meri missal de!