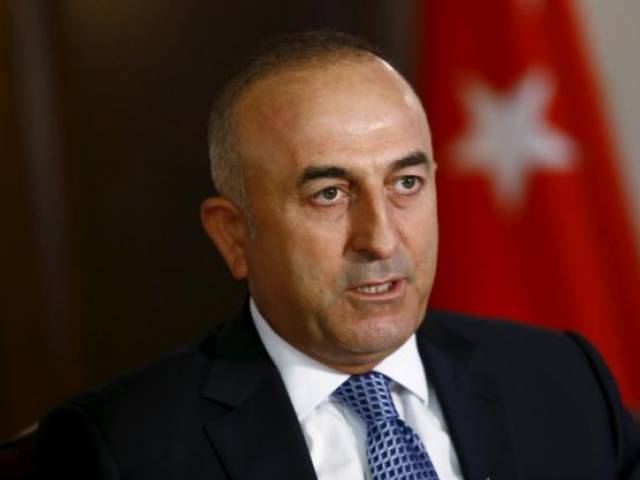 ---
ISTANBUL: Turkey on Thursday told France to stop lecturing it over its campaign in Syria, where Ankara is pressing a fierce offensive against a Kurdish militia.

The warning from Foreign Minister Mevlut Cavusoglu came a day after French President Emmanuel Macron told Ankara it would be a "real problem" if its intervention turned into an outright "invasion".

"France cannot give us lessons on this issue," Cavusoglu told reporters in televised comments.

"We are not France, which occupied Africa," he said referring to France's colonial past.

Turkey launched an offensive on January 20 against the Kurdish People's Protection Units (YPG) and last week President Recep Tayyip Erdogan threatened to expand the operation, hiking tensions with its NATO allies.

Turkey back in the Muslim world

Turkey says the YPG is a terror organisation allied to the outlawed Kurdistan Workers' Party (PKK).

But Washington has backed the YPG as a key secular ally in the fight against the Islamic State group.

Cavusoglu said European leaders had initially expressed support for Turkey's campaign in Syria during talks with Ankara, but that they appeared to have changed their stance in public comments.

"Unfortunately Europeans are two-faced," he remarked.

Reacting to Macron's remarks, Turkish Prime Minister Binali Yildirim said that any suggestion that Ankara had broader designs in Syria, beyond pushing the YPG back from the border, was "totally wrong".

"The whole world knows, or should know, that Turkey is not engaged in an invasion," he said on Wednesday.

Turkey Syria campaign could extend beyond Afrin: foreign minister

Earlier in the week, Macron had also angered Ankara by pledging to observe a "Day of Remembrance of the (Armenian) genocide" in talks with Armenian groups in France.

Many historians and Western nations consider the World War I-era mass killings and deportation of up to 1.5 million Armenians under the Ottoman Empire a genocide -- a term forcefully rejected by Turkey.

Cavusoglu denounced Macron's comment as a domestic political move which amounted to little more than "populism."
COMMENTS (1)
Comments are moderated and generally will be posted if they are on-topic and not abusive.
For more information, please see our Comments FAQ