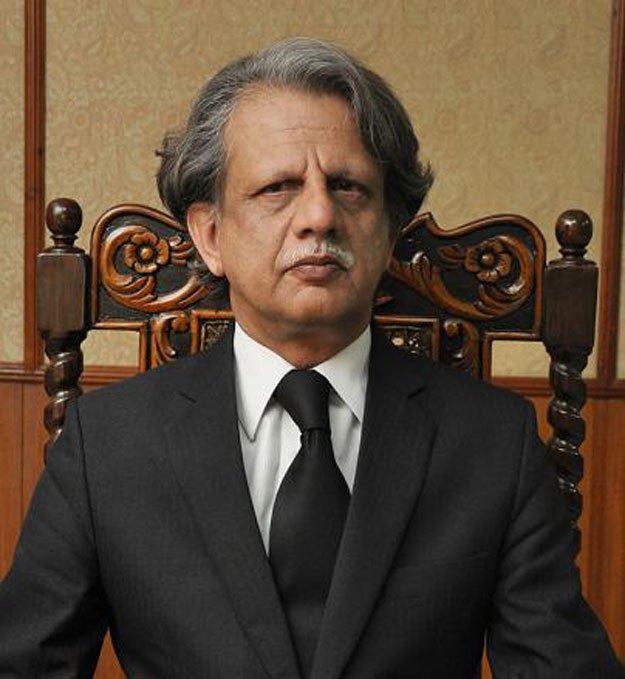 ---
The Supreme Court on Thursday questioned how someone who has been termed as 'dishonest' can be termed 'honest' in a short period of time.

A five-judge larger bench is grappling with determining the time period of disqualification of a parliamentarian under Article 62 (1) (f) of the Constitution.

Supreme Court for setting high standards for lawmakers

The court summoned Kamran Murtaza, advocate of the petitioner Abdul Ghafoor Lahri, to present arguments. But Murtaza informed the bench that he was disturbed over the punishment of the Pakistan Muslim League-Nawaz (PML-N) Senator, Nehal Hashmi.

Murtaza informed the court of Hashmi's punishment, disqualification and inability to hold public office for five years, and one month in prison. To this, the Chief Justice of Pakistan (CJP) Mian Saqib Nisar replied saying Hashmi had been accurately been punished as per the law.

Hashmi was disqualified, fined Rs50,000 and sentenced to one month in prison on Thursday in a contempt of court case.

Presenting the arguments, Kamran Murtaza said that Article 62 and Article 63 should be jointly analysed. As per Article 62 (1)(f), the disqualification will be for a certain period of time and the disqualified person can contest next by-election. Declaration for the nomination documents will be character based.

To which, Justice Sheikh Azmat Saeed said that dishonesty will be recorded in the declaration. And that the entire conundrum at hand is to discuss how long the declaration will be. A dishonest person cannot be termed 'honest' after five days.

Nehal Hashmi sentenced to one month jail time in contempt of court case

14 members of the National Assembly (NA) had submitted petitions for clarification of the parameters of the disqualification. The SC clubbed all petitions together and the larger bench will determine whether their disqualification under Article 62(1)(f) is perpetual.
COMMENTS (1)
Comments are moderated and generally will be posted if they are on-topic and not abusive.
For more information, please see our Comments FAQ