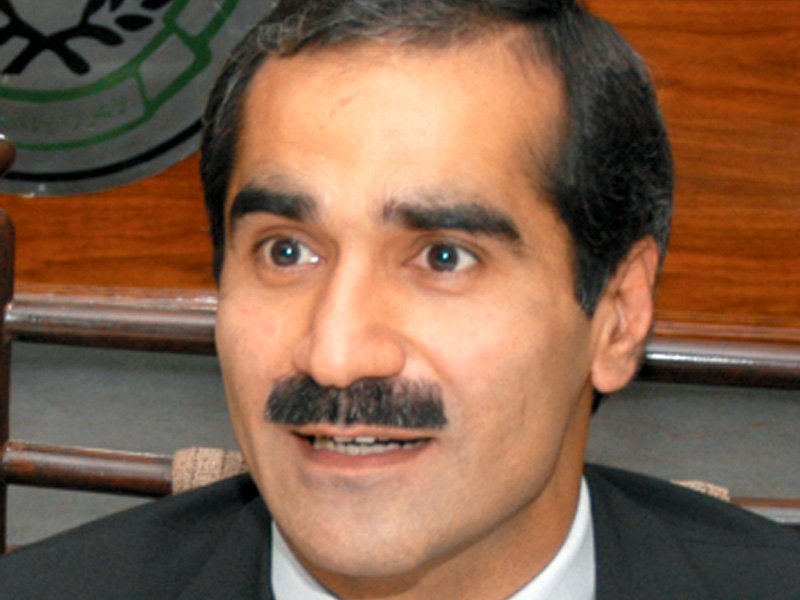 ---
Federal Minister for Railways Khawaja Saad Rafique said on Thursday that Pakistan Peoples Party (PPP) chief Asif Ali Zardari has destroyed the city of Pakistan's founder Quaid-e-Azam Muhammad Ali Jinnah.

In a message posted on the social media website Twitter, the Pakistan Muslim League - Nawaz (PML-N) leader noted that after his arrival in Karachi, he could see garbage dumps lining Shahrah-e-Faisal, the city's main thoroughfare, as he traveled along it.

Saad Rafique's statement did not warrant strong reaction from DG ISPR: Khursheed Shah


کچھ دیر پہلے کراچی آمد ھوٸ ھے - شاھراہ ِ فیصل سے گزرتے ھوۓھر طرف غلاظت اور ملبے کے ڈھیر نظر آ رھے ھیں -عروس البلادکراچی ملبے اور کچرے سےاٹا پڑا ھے زرداری صاحب ! آپکی حکمرانی نے شھر ِقائد کواُجاڑ ڈالا-اسے سنبھالنے کی بجاۓ پیشہ ور مجرموں کے رحم وکرم پر چھوڑے رکھا - افسوس صد افسوس

— Khawaja Saad Rafique (@KhSaad_Rafique) February 1, 2018


"Your [Asif Zardari] government has destroyed the city of Karachi. Garbage dumps and debris line the streets," he remarked.

Opposition demands resignation of Saad Rafique

The minister also criticised the PPP government for abandoning the city to the mercy of criminals.

"Instead of managing it, you [Zardari] abandoned it to the mercy of professional criminals and gangsters," Rafique said.
COMMENTS
Comments are moderated and generally will be posted if they are on-topic and not abusive.
For more information, please see our Comments FAQ