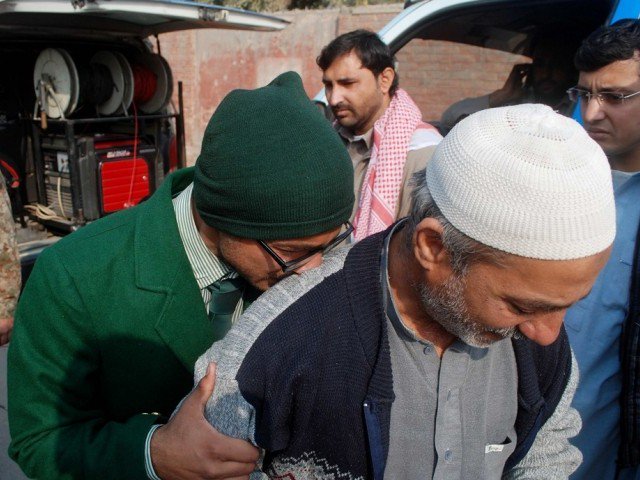 ---
PESHAWAR: Despite being provided two weeks by the court, the provincial government on Wednesday failed to submit the police investigation report into the 2014 terrorist attack on the Army Public School in Peshawar.

The failure, though, drew the Peshawar High Court's (PHC) ire.

"It is a sorry state of affairs," remarked PHC Chief Justice Yahya Afridi after representatives of the provincial government failed to provide the requisite records or arguments which could satisfy the court.

The Khyber-Pakhtunkhwa (K-P) advocate general was subsequently handed a notice with strict directives to ensure that the report for investigations into the Army Public School (APS) tragedy is submitted to the court within a week.

Imran Khan fiddled while K-P burned, says Saad Rafique

"We are directing you to produce the investigation report of the APS tragedy within a week," the court directed the advocate general.

The directives were issued as a two-judge bench of the PHC comprising Chief Justice Afridi and Justice Qalandar Ali Khan heard two different writ petitions filed by parents of APS victims.

Ajun Khan and Fazal Khan in their petitions complained that they had been filing applications under the right to information law about the status of the investigation but had received no information. As a last recourse, they had approached the court which gave the government 15 days to file the report. Despite court orders, they contended, the government was resisting demands to present any details on the investigations conducted into the attack.

On Wednesday, Ajun once again asked the court to consider his plea for forming a judicial body to probe the December 16, 2014, attack which had left 146 students and staff of the school dead.

In his petition, Fazal argued that months before the APS tragedy, a threat advisory had been issued to all departments including the FC Commandant, IG police and other security departments but no action was taken to provide security to the army public school.

Khyber-Pakhtunkhwa orders establishment of cardiac labs at divisional headquarters

"What action was taken to protect the schools," asked Fazal's lawyer Qazi Anwar.

"On the other hand, the day when the school was attacked, only four security guards were left."

He alleged that the attack could have been prevented or at least thwarted if proper steps had been taken.

Apart from issuing directions to the attorney general, the court also directed the K-P inspector general of police to submit a report on what steps have been taken to protect schools after the threat letter had been issued. 

Published in The Express Tribune, February 1st, 2018.
COMMENTS
Comments are moderated and generally will be posted if they are on-topic and not abusive.
For more information, please see our Comments FAQ