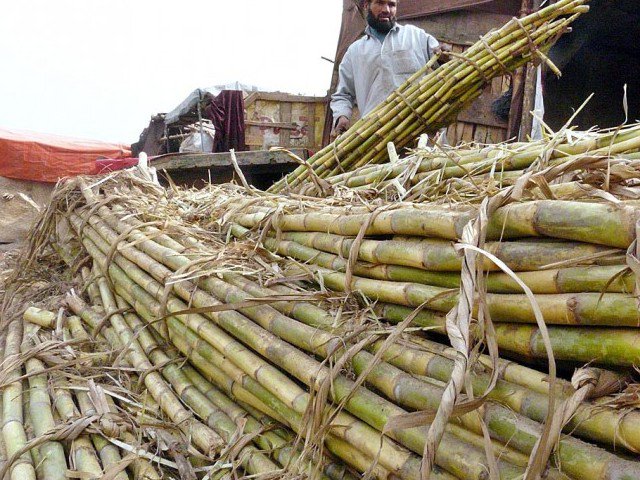 ---
LAHORE: Legislators of both treasury and opposition benches expressed their concerns over exploitation of farmers, claiming they (farmers) were being exploited through different tactics and not being paid the price of sugarcane set by the government.

However, some legislators expressed their strong reservations for not being given the opportunity to express their views on the grievances of sugarcane growers when Deputy Speaker Sardar Sher Ali Gorchani adjourned the session for Thursday (today) 10:00am.

The opposition benches claimed the government had bowed before what they called "the sugar mills mafia" as poor farmers were still being exploited by mill owners who issued them Cane Procurement Receipt (CPR) on government's rates. However, the sugarcane was purchased at lower rates through different tactics including luring the growers for cash payment instead cheques or holding the payment for weeks.

PML-N legislator Malik Muhammad Waris Kallu said lawmakers had been debating over different issues for the past 14 years, but the exercise was futile. He suggested the government make agriculture and other departments functional to maintain the balance of sowing and harvesting of crops.

PTI legislator Ahmed Khan Bhachar criticised the exploitation of sugarcane growers. He suggested the government to ensure that sugarcane mills remain open till April. "There should be a fixed date for sugarcane crushing and a CPR must be given the status of a cheque as it will help establish at what price sugarcane was being purchased, sold and whether farmers were being paid or not," he said.

While provincial food minister Bilal Yasin said the government was facing a big challenge, it does not mean that they (government functionaries) were sitting idle. He claimed there was a monitoring team to keep a check on sugar mills and the CPRs had been ensured at the government's rate of Rs180. "The mills owners were not willing to start crushing, but we intervened to convince them," he remarked.

Minister for Industries Commerce and Investment Sheikh Allauddin said mill owners had sought subsidy on export upon which the government granted them a subsidy of Rs10.70 per kilogramme. He said FIRs were also registered against several mill owners against violation of rates.

Lashing out at the government, Opposition leader Mian Mehmoodur Rasheed claimed that 90% mill owners were not paying Rs180 per 40 kilogrammes to the farmers while the government was making tall claims that everything was fine. "I have the copies of CPRs of Brother Sugar Mill and Abdullah Sugar Mill. Not even a single farmer had been paid the government's rate since 2013," he said. He suggested the government to pay the farmers the approved rates of sugarcane and then deal with the violators.

Quoting Sugarcane Act 1954 in the House, PPP's Sardar Shahabuddin Khan said the government was bound to ensure that sugar mills start functioning by November 15.

Published in The Express Tribune, February 1st, 2018.