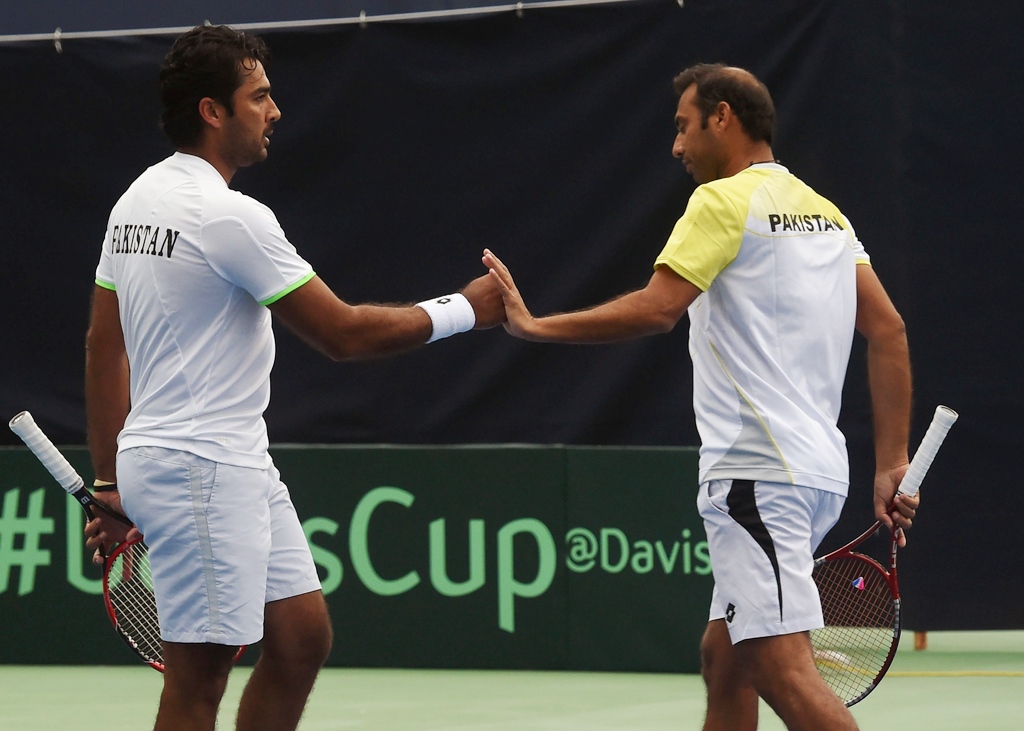 ---
KARACHI: Pakistan are set to face South Korea in their opening Davis Cup Asia-Oceania zone Group-I tie in Islamabad, scheduled to start from February 2 with a changed format.

Pakistan will be fielding their most successful duo Aisamul Haq Qureshi and Aqeel Khan along with Abid Ali Akbar and Muzammil Murtaza in the team, as they will be playing with only four players, whereas, South Korea are here in Islamabad with five.

According to Aqeel, the two-day format instead of the previous three-day one will be challenging.

The Davis Cup tie will be an experiment for Pakistan too, as they will play two singles matches on day one and doubles rubber and reverse singles on day two.

The two-day ties are more of a trial by the International Tennis Federation for Group I and II matches.

Earlier, the ties used to be spread over three days, with two singles rubbers taking place on day one, doubles rubber on day two and reverse singles on day three.

"It is easier for other countries, but not for us," Aqeel told The Express Tribune. "They have more players. It is something new for us; we have fewer players even this time too. It is going to be a tough tie but we are playing it on grass, so have the edge."

Pakistan has a 2-5 head-to-head record against South Korea, and Aqeel believes that they need to be 2-0 up on day one or at worst 1-1 to salvage any hope for day two.

Both Aqeel and Aisam are the most successful doubles team for Pakistan with a record of 22 wins and six defeats.

"We will be playing on day one, sure, but we really need to win at least one match, or else it will be over," said Aqeel. "The Koreans are playing very good tennis, in fact we know the kind of talent they have, so yes, there is a lot of responsibility on me and Aisam. We are, however, going to give our best."

Aisam was recently knocked out of the doubles quarter-final at the Australian Open, while, earlier this year Aqeel also joined him abroad as a hitting partner.

Pakistan got promoted to Group I after they won the Group II final 3-2 against Thailand in September last year.
COMMENTS
Comments are moderated and generally will be posted if they are on-topic and not abusive.
For more information, please see our Comments FAQ