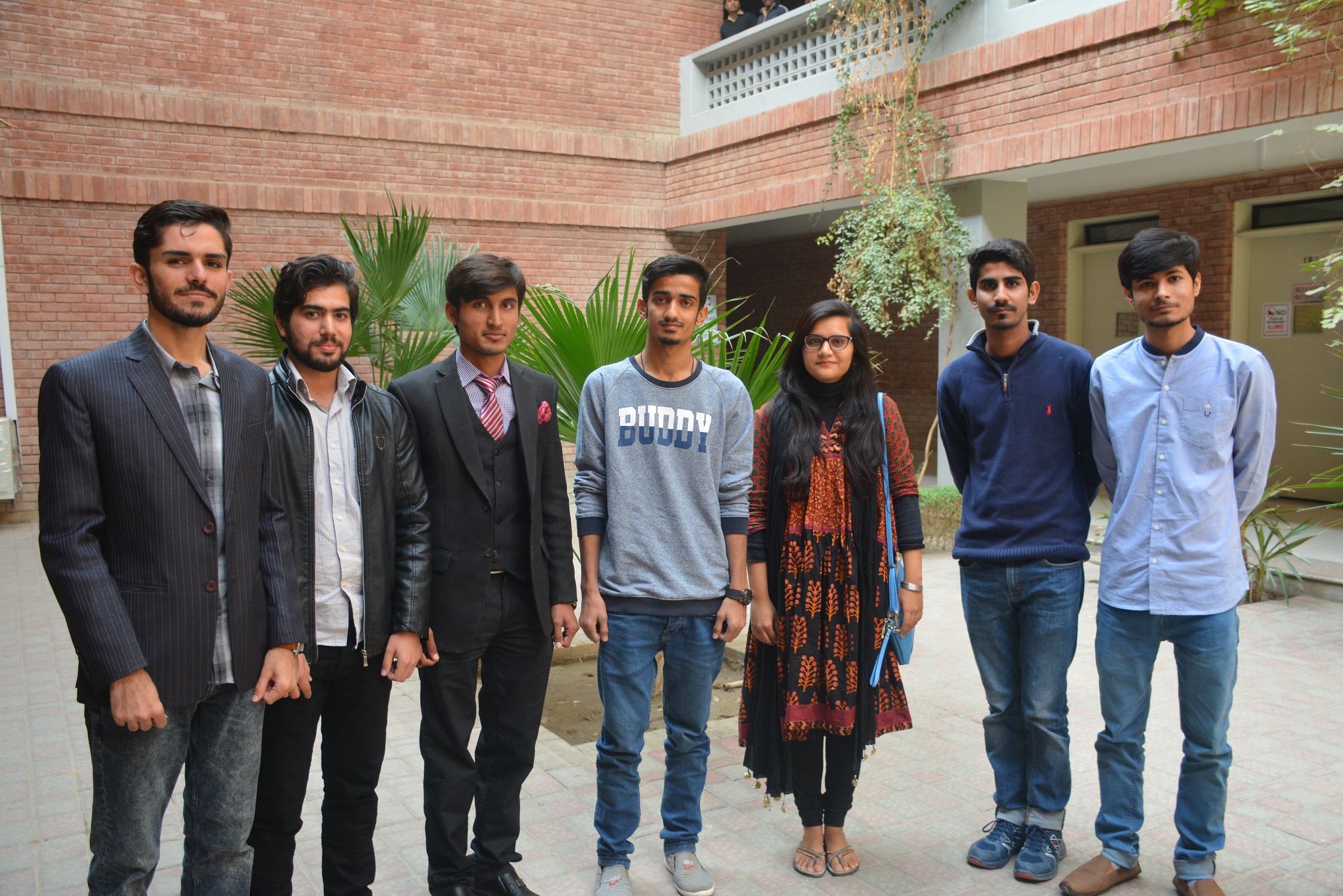 ---
KARACHI: Companies and hospitals around the world are struggling against cancer - how to prevent it, detect it and cure it. Four students from the Sukkur Institute of Business Administration (IBA) have jumped on the bandwagon and have developed a device that can diagnose breast cancer in the initial stages.

BBA student Falak Hanif and computer science BS students Ghalib Hassan, Fazalur Rehman and Aakash have been nominated for the Hult Prize 2018, which will be held in San Francisco, US, in March. The participants will present the prototype of their device. "We have passed the initial online test for this prize. Participants from around 120 countries will pitch their ideas [at the event] and successful candidates will be awarded $1 million to bring their proposal to life in their own country," Hassan told The Express Tribune.

Referring to the report of Breast Cancer Society he said, "One-third of these cancer-related deaths could be prevented if detected and treated early, which means worldwide nearly 400,000 lives could be saved every year."

After throwing around ideas for a while, the team came up with the 'SymCan-Detector'. "The SymCan-Detector is a bra insert, similar to brazier cups, that has numerous bio-sensors," he explained. According to Hassan, women would be recommended to wear the detector once a week for a single hour in order to scan for the earliest signs of breast cancer by examining the circadian metabolic changes. The detector then passes that data to an application, which analyses it using artificial intelligence-based algorithms and generates an alarm if abnormalities are detected.

Breast cancer day held

In Pakistan, 90,000 cases of breast cancer are reported every year, of which 40,000 patients die because of late detection of the disease, said Hanif. According to her, around 1.7 million women worldwide were diagnosed with breast cancer in 2016 and Pakistan has the highest rate of breast cancer in Asia.

In place of cumbersome mammograms or ultrasounds, the SymCan-Detector can be used at home with ease. "Thanks to modern inventions, precious lives of many women can be saved through early detection of breast cancer," remarked Hanif, adding that women in the 40s often fall prey to the disease.

Prevention

Also nominated for the Hult Prize, 2018, another group of students - Asif, Mohammad Amir Saeed and Sarfaraz Ali of BS accounting have come up with the idea of converting waste food into organic fertiliser by the process of natural composting.

Agriculture contributes 70% of the GDP in Pakistan, but somehow, the sector is constantly on decline.  According to Ali, the biggest threat to the agriculture sector is wastage of food and rampant use of inorganic chemicals in food production. "Around 41.3 billion tons of food is wasted every year worldwide and in Pakistan, about 40% of cooked food goes to waste every year," he explained, referring to a recent report. "As a result of this, we are facing food insecurity and price hikes. So, we have decided to convert [the wasted food] into organic fertiliser," he explained, adding that to meet the food supply demands for the ever-growing population, farmers are compelled to produce more food in a shorter time span and for that, they have to use poisonous pesticides and inorganic fertilisers to produce the maximum amount of crop in the shortest amount of time.

Sindh CM calls for annual drug screening of school, university students

"After producing two to three crops in this unnatural way, the fertility of the land is badly affected and it gradually becomes barren," said Ali, adding that the rampant use of poisonous pesticides and fertilisers not only affects the land's fertility but also has a negative impact on people's health and can lead to diabetes, cancer and other medical conditions.

Quoting a World Health Organisation (WHO) report, Saeed said, "In Pakistan, 60% of people die due to diabetes and cardiovascular diseases while 29% people die due to cancer every year." He explained that these deaths are partly attributed to the consumption of unhealthy food.

Inferior quality food also affects the country's exports and therefore harms its economy. Keeping this situation in mind, the group came up with the idea of converting wasted food into organic fertiliser through composting.

According to Saeed, the fertiliser will be used by farmers and will help restore the land's fertility while also resulting in a greater crop yield. He said the organic fertiliser will increase the fertility of the soil and ensure the production of safe, healthy food. "About 20% of agricultural land is not cultivable due to rampant use of poisonous pesticides and fertiliser and our organic fertiliser will enrich that land with healthy nutrients," he added.

Revealing their future plan, the students said that a portion of the profit will be used to help farmers to encourage farming and crop cultivation through microfinancing at low interest rates, besides establishing embroidery centres in remote areas for women who are skilled and needed a platform to earn.

Three Pakistani students win international acclaim for outstanding space research

Saeed, who is doing BS in accounting and finance, told The Express Tribune that it will take them at least two weeks to complete the entire process. "We will gather the waste food and put it in a bucket or container, separating it into different layers mixed with water and grass. After that we will release worms into the container, making there is adequate sunlight and proper ventilation," he explained. The worms will then convert the food into fertiliser.
COMMENTS
Comments are moderated and generally will be posted if they are on-topic and not abusive.
For more information, please see our Comments FAQ