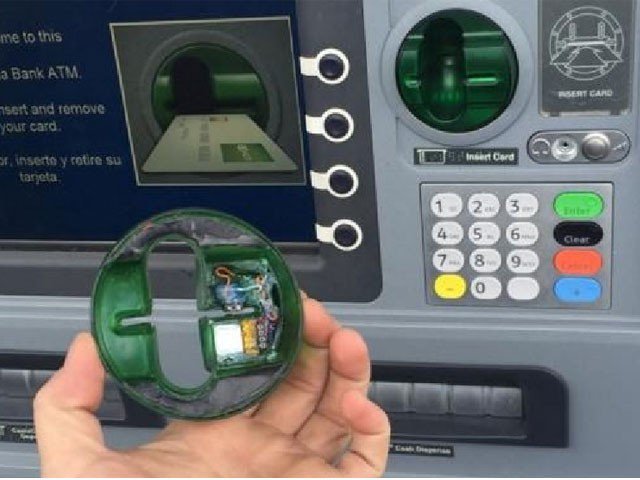 ---
KARACHI: District East Judicial Magistrate Zohaib Ahmed sentenced two Chinese nationals involved in stealing money from an ATM to one-year imprisonment and directed them to pay a fine of Rs50,000 each.

Non-payment of the fine will subject the accused to an additional six months in jail. The jail authorities presented the accused before the court and, after announcing the punishment, the court sent them back to jail.

According to the prosecution, the accused, residents of Defence, used to steal money from an ATM in Bahadurabad. The Federal Investigation Agency (FIA) nabbed the accused from Defence in July, 2017. The local bank had confirmed the theft during the hearing. The closed-circuit television camera footage had also unmasked the accused, while a case was registered against them by FIA.

Tightening security: Sindh govt for registration of Chinese nationals

Incidents of ATM skimming are rising in Karachi. ATM skimming can be regarded as identity theft for debit cards. Fraudsters employ different techniques to record the PIN code for accessing money in an account. In some instances, the schemers stick a fake card-reader on the ATM, while in others they place a fake keypad on the machine to get the PIN code.

Another technique employed in the crime is the use of a hidden camera, which records PIN code and conveys it to fraudsters. A few ATM skimmers also change the entire display of the ATM.
COMMENTS
Comments are moderated and generally will be posted if they are on-topic and not abusive.
For more information, please see our Comments FAQ