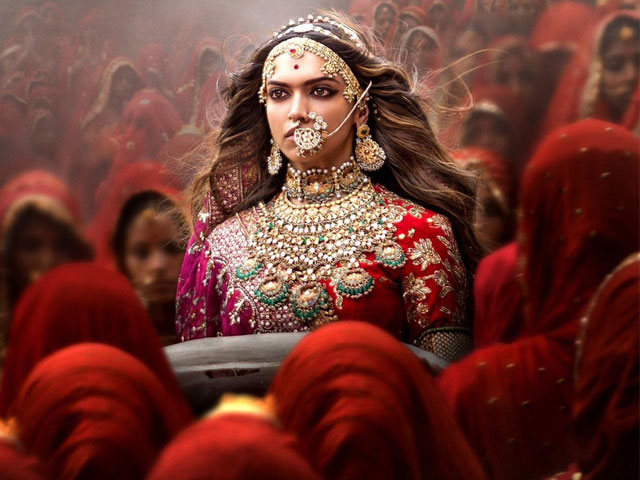 ---
NEW DELHI: Sanjay Leela Bhansali's epic drama Padmaavat was cleared for release in Pakistan on Wednesday, said the censor board's top official.


"Padmaavat has been declared fit for public exhibition in the cinema houses without any excision by Central Board of Film Censors (CBFC)," Mobashir Hasan tweeted. The movie has been given 'U' certification.


Central Board of Film Censors #CBFC has declared a feature film containing Indian cast & crew #Padmaavat without any excision suitable for public exhibition in the cinemas with a 'U' certification. #CBFC #Unbiasedforartscreativity&healthy entertainment

— Mobashir Hasan (@BABUCRATE) January 24, 2018


According to some distributors in Pakistan, there were apprehensions over the movie given the negative portrayal of Alauddin Khilji. When asked about it, Hasan said, "CBFC isn't biased in arts, creativity and healthy entertainment."

He also added that for the film's certification, the CBFC co-opted Professor Waqar Ali Shah, chairman of Department of History, Quaid-e-Azam University as per rules. However, Hasan explained, "A co-opted member has no voting rights. They are for expert opinion."




Padmaavat is set for a worldwide release on Thursday.

Satish Reddy, chairman to a key film distributor in Pakistan said that Padmaavat should have a "very strong" response in its first week.

In India, the film-makers have had a long struggle in getting it to theatres as some Rajput outfits have been up against its release over alleged historical inaccuracies. Karni Sena activists have been staging violent protests across some parts of the country to stop the film's release.




Originally titled Padmavati, the movie's makers were asked to make five modifications - including title change, addition of two disclaimers and some alterations in a song before it got a U/A certificate.

With Deepika Padukone as brave Queen Padmavati, Ranveer Singh as menacing Alauddin Khilji and Shahid Kapoor as the proud king Maharawal Ratan Singh, the movie sets out to tell a tale of Rajput valour and sacrifice.




The film, replete with Bhansali's trademark grandeur, is based on the 16th century poet Malik Muhammad Jayasi's famed poem Padmavat.

Have something to add to the story? Share in the comments below.