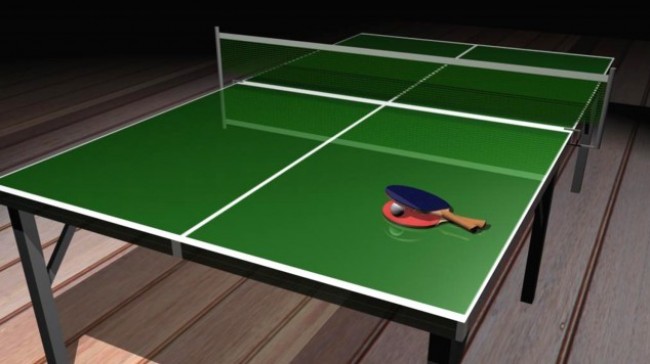 ---
KARACHI: The Pakistan Table Tennis Federation (PTTF) has sent its six member team to the 50th World Team Table Tennis Championship in Moscow, which started on May 23, without holding any training camp or hiring a coach.

PTTF officials have stated that this was due tof lack of funds. "Yes, we have sent the team without holding any training camp because we had no funds for it, since PTTF only gets Rs 600,000 from the Pakistan Sports Board," PTTF vice president Ahmer Malik told The Express Tribune, "But people should not take this as a bad sign, because we did hold the National Table Tennis Championship last month. So in a way our players got their training then and since all of the squad members belong to Wapda and Habib bank sports departments, they have acquired the required coaching from their departmental coaches."

According to Malik, people who are criticising the PTTF for sending its president Riaz Ahmed with the team, are unaware of the International Table Tennis Federation (ITTF's) rules, which allow only one delegate to travel with the team. Therefore the PTTF has sent Ahmed because he would be participating in the ITTF's annual general meeting, rather than sending an additional coach which would have cost around an additional Rs 0.4 million, which PTTF does not have.

The federations' deputy president Kamran Naseer told The Express Tribune, that they have only been able to send the team after collecting money from different sponsors because the PSB would not pitch in since Pakistan is not doing well in the international tournaments . "For now, the PTTF is trying to collect some money for the South Asian Federation Junior Championship, which will help us qualify for the Asian Games this year," said Naseer.

Pakistan's table tennis team consists of top seed Asim Qureshi, Saleem Abbas and Yousuf Raja while the women's team comprise of Sadia Falak Sher, Asma Shahzadi and Shabnam Bilal.

Published in the Express Tribune, May 26th, 2010.
COMMENTS
Comments are moderated and generally will be posted if they are on-topic and not abusive.
For more information, please see our Comments FAQ