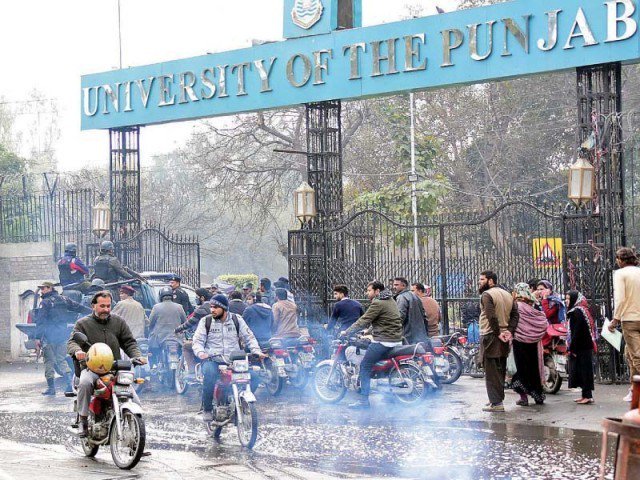 ---
LAHORE: An Anti-Terrorism Court (ATC) on Wednesday sent 196 students of the Punjab University on a 14-day judicial remand who were arrested from the university and its hostels last night.

Punjab University clash: Terrorist cases registered against student workers

Meanwhile, the atmosphere remained tense at the Punjab University today after violent clashes between two student groups left dozens injured earlier this week.

A heavy contingent of police was present at the university campus while police personnel also carried out a search operation at the hostels on Tuesday night. Following a clearance by the police, the students were later allowed to enter their rooms.

The police conducted a search operation at hostels number one, three, seven, eight and 18 of the new and Khalid Bin Waleed Hall of the old campus. Each hostel houses around 300 to 400 students. Meanwhile, the vicinity of the Islamic Centre in the university was also searched.

Following a row of clashes between student groups at the university, members of the Islami Jamiat Talaba (IJT) held a sit-in outside the Vice Chancellor Dr Zakaria Zakar's office on Monday morning demanding action against the rival group for sabotaging their annual festival.

The clash at PU grew violent as enraged students thrashed the Electrical Engineering Department and set a classroom on fire. Students also vandalised vehicles parked outside the department.

IJT stages sit-in as violent clashes erupt between students at Punjab University

On Tuesday morning, a huge number of the IJT members from the PU and nearby educational institutes gathered on Campus Bridge and Paikhay Wala Mor. They blocked the road for all kinds of traffic and chanted slogans against police and the university administration.

On information, heavy contingents of police reached the spot and managed to disperse the students.