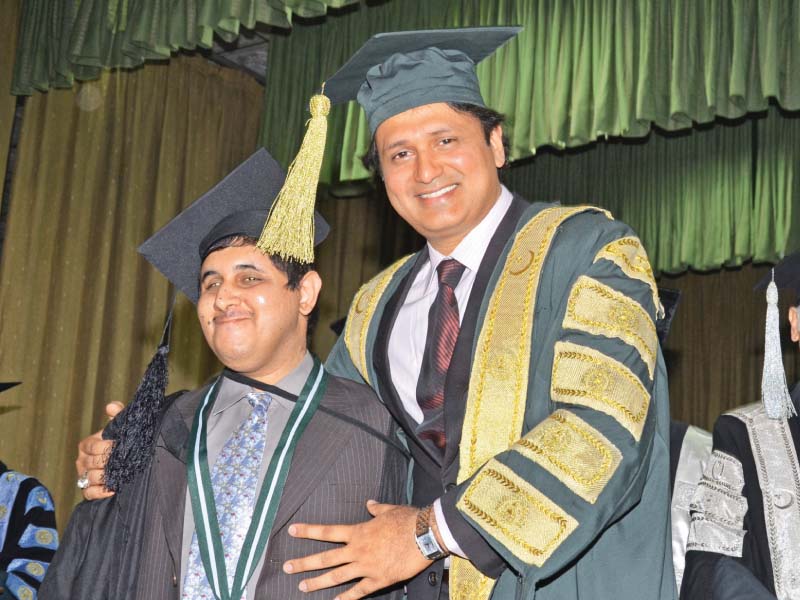 ---
LAHORE: Punjab Higher Education Minister Syed Raza Ali Gillani said students found involved in the clashes and incidents of arson at PU would be brought to book and given exemplary punishments. Talking to the media at the Punjab University Vice Chancellor's office, he said the culprits would be identified through CCTV footage and the police would register cases against them. Punjab University Vice Chancellor Dr Zakaria Zakar was also present during the media talk.

Two student groups of the Electrical Engineering department clashed on Sunday night at the installation of a stall at a PU administration-stamped festival. Later, some of the students set fire to furniture in a room.

Students from the rival groups clashed again on Monday morning and caused damage to a police van, besides injuring each other. This created panic among students and staff. Heavy contingents of police reached the university and took ahold of matters.

To a question, the minister said such ugly scenes marred the image of the university and affected its ratings.

He added miscreant students would not be spared this time. Gillani said if the previous university management had taken measures in the wake of such incidents, this clash would not have occurred.

Published in The Express Tribune, January 24th, 2018.