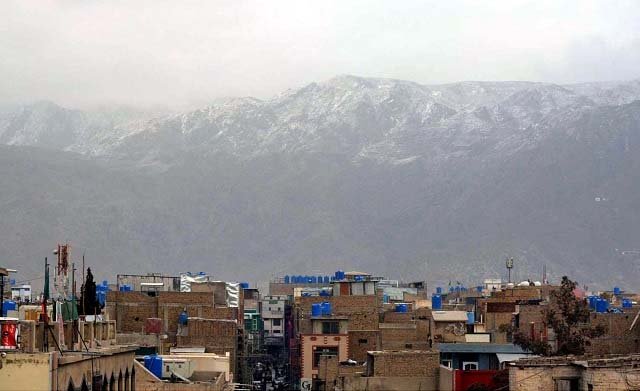 ---
QUETTA: Quetta's dry weather on Monday turned chilly after heavy rains coupled with cold winds and snowfall lashed the city.

People from all walks of life thronged to the Hanna Urak Valley and Hanna Lake to enjoy the snowfall.

Many were seen gazing at the snow-shrouded mountains surrounding the provincial capital.

Snowfall and rain continued for hours in many parts of Balochistan, including Quetta.

Parts of Balochistan receive winter's first rain, snow

"We were expecting snowfall since morning as the city was covered with clouds," said Shahryar, who was enjoying the weather along with his children at Hanna Urak Valley.

Snowfall and rain coupled with cold winds have rapidly decreased the temperature to below zero degrees, forcing citizens to wear warm clothes.

Many citizens faced low gas pressure, while others had none.

"There is no gas in our homes. We are forced to buy wood and gas cylinders to warm our children in this freezing weather," said Zafarullah, who works at a private shop, while buying woods.

The Meteorological Department has predicted more snowfall and rain in the western parts of the province.