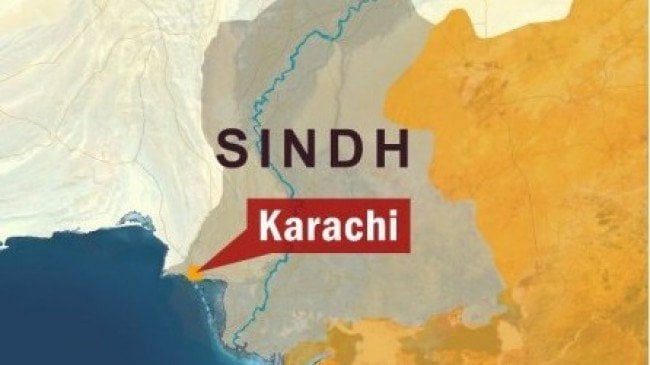 ---
KARACHI: Around 275 acres in Gadap Town allotted to 4,000 employees of the Sindh Secretariat have been taken over by land grabbers who have been demanding around Rs20 million to vacate.

Non-gazetted employees (grades one to 16) have alleged that officials of the revenue department and police are backing the land mafia. The land is located in Deh Phihai and was allotted by the then chief minister Dr Arbab Ghulam Rahim on November 23, 2007 at the rate of Rs550 million for the housing society. Later, a 50 per cent discount was given to them along with a grant of Rs100 million by the chief minister. The employees were asked to pay the remaining amount and the development charges in installments. But when they went to the land for the demarcation, men with automatic weapons threatened to kill them if they stepped on it.

They said the land was theirs. "We were happy when over 200 of us went to the land on January 14 this year," said Khalid Siddiqui, a Secretariat staffer. "But when we got there some men roaming around with Kalashnikovs told us to get lost. We were accompanied by officials of the revenue department and police but no one dared retaliate and we had to leave." The Sindh Secretariat union's general secretary Ghulam Mohiuddin was promptly dispatched to the TPO's office. "These people are very powerful and are affiliated with different political parties, so it will be difficult to have the land vacated," he told The Express Tribune.

He tried to contact the TPO but the officer refused, saying that he could not help evacuate the land. The next day Gadap Mukhtiarkar Sabir Mirani telephoned the secretariat staff and told them that the man occupying the land, Abdul Rashid Baloch, wanted to speak to them. He demanded 20.7 million rupees. They refused. Even the chief secretary could not help. The employees now face a dilemma. Revenue department officials are insisting they pay the money in installments.

The only solution, for the staffers, is to look for a builder who can initiate the scheme and factor in the land grabbers. Abdul Rashid Baloch, who originally belongs to Sakran, Balochistan, told The Express Tribune that he was not a land grabber. The land is located near his village Suleman Brohi and therefore he owns it. He claimed that the Mukhtiarkar and union members had agreed to pay Rs100,000 for each acre but had backed out. "The actual price per acre is around Rs300,000, but they had promised basic facilities for our village whenever the scheme is launched [which is why we lowered the price]," Baloch said.

District Officer Revenue Medhi Ali Shah said he had did not have any updates on the case since the demarcation excercise proved futile. He declined to comment any further on the case. The TPO did not respond to repeated phone calls made by The Express Tribune.

Published in the Express Tribune, May 26th, 2010.