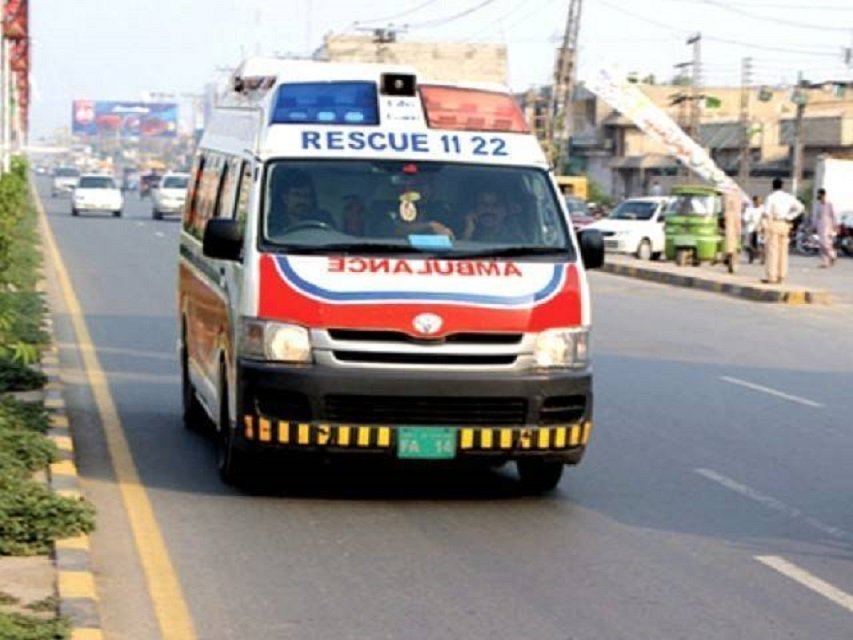 ---
ISLAMABAD: American Ambassador David Hale handed over a fleet of 10 ambulances worth almost Rs180 million to the National Highways and Motorway Police at a ceremony held at NH&MP Line Headquarters Friday.

This act underscores the US government's long and fruitful efforts to support Pakistan's law enforcement capacity and assist NH&MP in its mission to promote safe and secure Pakistani highways.

These ambulances would be used in their daily operations which will ensure free flow of traffic and beneficial to save human lives on highways and motorways, said a press release.

Ambassador Hale said that since 1997, NH&MP has built a national reputation for honesty, professionalism, and public service.

Motorway police job is to save lives and help those in need, no matter the dangers-while maintaining the highest ethical and professional standards, he remarked.

He also welcomed NH&MP's efforts to recruit and retain women into its police force, which has nearly four times as many policewomen on its force, as compared to the national average of all police organisation, at testament to NH&MP's culture of professionalism and inclusiveness.

NH&MP will place the ambulances in strategic locations throughout Pakistan to respond promptly to emergencies. For almost 40 years, the United State and Pakistan have worked to improve citizen security and enhance Police capacity across Pakistan, the envoy reminded.

This cooperation includes providing protective gear for police officers; constructing police training centres and other infrastructure and training some 18,000 police personnel on investigation, forensics, leadership and modern policing practices, he sid.

Minister of State for Communications Junaid Chaudhry said that US State Department's Bureau of International Narcotics and Law Enforcement Affairs (INL) was helping in capacity building of NH&MP for the past three years.

The venture between NH&MP and INL started in August 2014, he said. So far INL has donated 50 speed checking cameras, 45 motorcycles, 500 bullet-proof-vests, 10 ambulances and five coasters to NH&MP.

Chuadhry said that the Motorway police are serving the nation for the past 20 years and upheld its high standards of professionalism. He commended all officers and staff of the department for their commitment and hard work.

NH&MP, he said, is performing excellent job in saving the lives of road users and have succeeded to establish the law abiding culture in the country, which is well demonstrated by the fact that its jurisdiction continues to expand.

He said working with INL not only is our pride but also its pride for INL that they are working with Pakistan's best institution that is National Highways and Motorway Police.

Secretary for Communications Furqan Bahadur Khan said that INL works to keep Americans safe at home by countering international crime, illegal drugs and instability abroad. INL helps countries deliver justice and fairness by strengthening their police, courts, and corrections systems.

These efforts reduce the amount of crime and illegal drugs reaching US shores, Bahadur said.

NH&MP IG Dr Syed Kaleem Imam said that during the past 20 years the force has attained the status of the premier and lead traffic regulation and enforcement agency in Pakistan.

By sticking to its core values of honesty, courtesy and help, NH&MP has won hearts of the public." People look towards us as guards and guides which is a matter of pride and great satisfaction for us." He said that the average traffic count on NH&MP is 0.65 million vehicles per day.

On Motorways traffic volume per day is 0.17 million whereas on GT Road (N-5) traffic volume per day is 0.45 million. On N-25 and N-10 highways, traffic volume is 0.02 million per day.

The IG said according to WHO Global Status Report, more than 1.2 million people die on the world's road every year and as many as 50 million are injured. Over 90% of the deaths occur in low-income and middle-income countries. At least 49% of all road traffic deaths are among pedestrians, cyclists and bikers.

As motorisation increases, road traffic injuries are predicted to become the fifth leading cause of death by 2030, he said.

He thanked the INL (USA) for providing the gift ambulances NH&MP.

Published in The Express Tribune, January 20th, 2018.