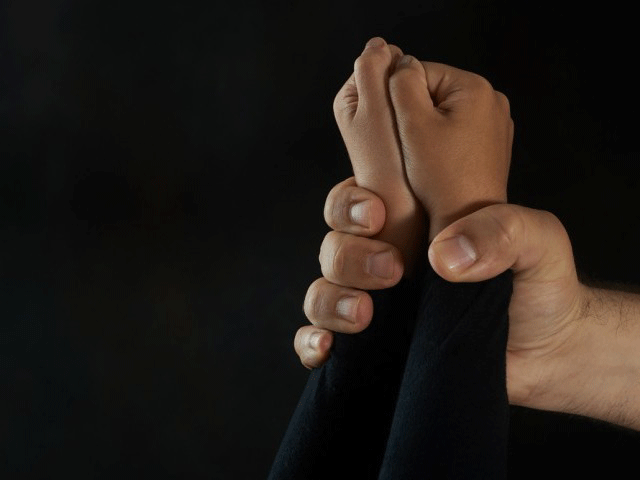 ---
PESHAWAR: The Khyber-Pakhtunkhwa police on Friday came under fire in the provincial assembly as lawmakers voiced their anger on the Mardan rape case.

Late last week, a four-year-old girl has coaxed away from her home in Mardan and her body was found dumped in a field a day later. Medical reports had later confirmed that she had been raped and then strangled.

On Friday, Pakistan People's Party (PPP) lawmaker Nighat Orakzai opened the discussion on the issue in the Khyber-Pakhtunkhwa (K-P) assembly by lashing out at the provincial police force for allegedly trying to cover up the case.

She told the house that she had travelled to Mardan and met with the girl's family. She added that she had also spoken to officials of the Mardan police.

"[Mardan District Police Officer] Dr Mian Saeed and police tried their best to cover it up. After the issue was hyped, they held a presser and admitted rape in the case," Orakzai said, adding that these were followed by incidents in Nowshera and Akbarpura area of Peshawar where a man had been arrested.

She urged lawyers in the country to stop accepting cases of culprits involved in rapes and sexual assault cases. She also demanded that the provincial government ensure severe punishment is handed down to those arrested in Akbarpura.

Pakistan Muslim League-Nawaz lawmaker Sardar Aurangzeb Nalota called for K-P police Inspector General's resignation since his much-talked-about model police had failed to stop rapists from attacking girls or minor.

He added that his party would launch province-wide protests unless the culprits involved in the Mardan incident are not arrested.

Nalota, who had submitted an adjournment motion in the house giving the K-P police three days to catch the culprits, further urged the courts to not release those involved in such cases in order to deter other perpetrators.

Parliamentary Secretary for K-P Home and Tribal Affairs Nadia Sher Khan read out a report prepared by the K-P police about the incident.

However, the report was rejected by lawmakers, who said that a police report on such a "heinous and inhuman act" could not satisfy them.

"It is very shameful for us," remarked Qaumi Watan Party (QWP) lawmaker Meraj Humayun. "This is a police report. You cannot satisfy us with this report. We want the culprits to be arrested."

"The model police get praised but they cannot do anything [in real life]. Our pain cannot be assuaged by mere reports and a joint investigation team," he said.

The house then passed a resolution calling for the immediate arrest of perpetrators involved in all incidents of rapes and sexual assaults on girls in the province.

Pakistan Tehreek-e-Insaaf (PTI) lawmaker Shaukat Yousafzai, while defending the K-P police,  said that both Kasur and Mardan incident was shameful but had been 'over-hyped'.

He offered that the K-P police was actively perusing the Mardan case where 116 people have been questioned and DNA samples have been taken for testing to match with samples collected from the victim.

K-P government spokesperson Shah Farman, meanwhile, blamed the society for such incidents, as he argued that the rapid adoption of western culture was a contributing factor.

To back up his claim, he pointed out that a large number of such cases take place in western countries.

"We are following the culture of these countries, as a result, such issues are emerging," he said, as he turned his guns on lawmakers, accusing them of failing their responsibility towards the society and that they should try and find a solution to the problem rather than just passing resolutions in the house.

Dr Haider Ali of PTI, though, took exception to his own party's member, noting that in western countries rapists and murderers are also taken to task.

"In the west, you cannot play with the ladies and children like this. Their legal system is very strong and the people involved are arrested and punished, unlike in ours where an SHO is suspended and then the matter gets covered up," he lashed out, adding that local family and religious traditions used to prevent such incidents, but both of these institutions have now weakened and there was a need to find a new solution to these issues.

The discussion concluded after the house decided to dedicate two days for detailed deliberations on it.

Naqeeb's murder

Sardar Fakhar Azam of the PPP also tabled a resolution demanding a judicial inquiry into the murder of South Waziristan native Naqeebullah Mehsud in Karachi.

The resolution, which condemned the incident, was passed unanimously by the house. 

Published in The Express Tribune, January 20th, 2018.
COMMENTS
Comments are moderated and generally will be posted if they are on-topic and not abusive.
For more information, please see our Comments FAQ