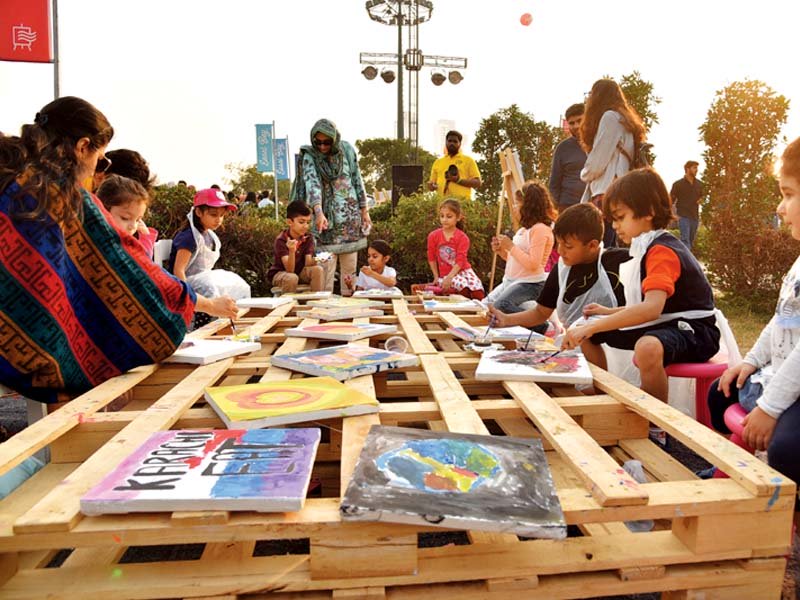 ---
We came, we saw, we ate…and we ate some more. As always, #KarachiEat is our favourite festival and being the foodies that we are, we put everything to the test. From the scrumptious doughnut burgers to the delectable desserts; almost everything was worth the long queues. And because we're already missing Karachi Eat, we bring you highlights from this city's favourite food festival!
A fun day out for the kids
Everyone's favourite festival
The perfect day out
Cute accessory spotting
Literally our sixth one..
Couldn't get enough of these doughnut burgers at 2 guys 1 grll
The perfect family day out
Lush Crush's lemon mojito ice pop is perfect to beat the heat
Hello handsome! Spotted Adnan Malik at the Yum by Amna stall
Deep fried oreos with strawberries and ice cream FTW!
Healthy juices to cleanse our palette
Love this initiative by Safeguard Pakistan
Bilawal Bhutto Zardari joins in the fun
A perfect concoction for those with a sweet tooth
Khao suey 2.0
Pomegranate sorbet..mmm
We were spoilt for choice at the Fry Guys stall
So much love for Karachi Eat
Mmm did someone say waffles?
COMMENTS
Comments are moderated and generally will be posted if they are on-topic and not abusive.
For more information, please see our Comments FAQ