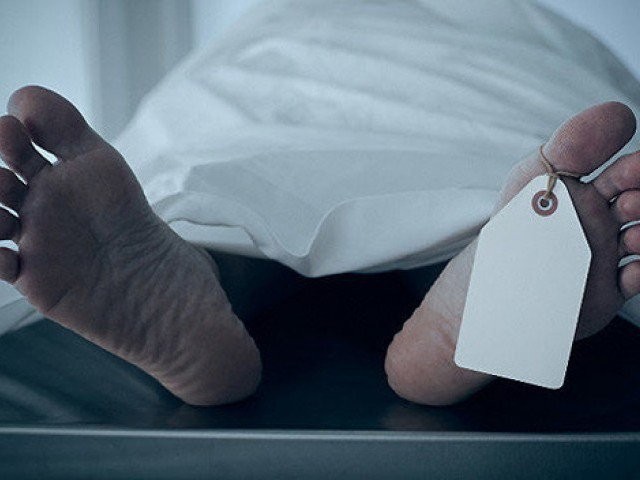 ---
LAHORE: A woman and her two minor children were found dead in their house in Green Town on Monday.

The victims were identified as Ayesha Usman, 24, two-year-old Ayan Ali and four-year-old Noor Usman.

According to Rescue 1122, they received information that three people were lying unconscious in their home near College Road, Jiwa Park. When they reached the spot, they found the victims dead. They informed the police immediately who reached the site and shifted the bodies to a morgue.

The Punjab Forensic Science Agency experts and police also collected forensic evidence from the crime scene and recorded statements of witnesses.

SP Sadar Investigations Adil Memon, SP Saddar Operation Faisal Shahzad, the SHO and Green Town investigation in charge also reached the spot to carry out a probe.

Usman, the head of the family, told the police that he worked outside the city. Two days ago, he dined out with his family and left for work. "A day ago, I spoke to my wife and she told me that our son is ill and his condition is deteriorating. I told her to take him to a hospital for a complete check-up. Later, I made calls repeatedly, but her phone was switched off," he said.

SHO Green Town told The Express Tribune that there were no injury marks on the bodies of the deceased. "We are looking into the case."

Shahdara double murder-suicide

Initial investigations by police have suggested that the double murder-suicide in Shahdara on Tuesday night was a case of honour killing.

Police identified the suspect as Javed and victim as Asghar, both who lived in Shahdara locality as tenants. Reportedly, the wife of Javed had developed illicit relationship with Asghar. Javed left that rented house and started living in Sheikhupura, but Asghar remained in contact with Javed's wife. On the day of the incident, Javed came to Asghar's workplace near Old Ravi Bridge and shot at him. The victim suffered bullet injuries and taken to a nearby hospital where doctors pronounced him dead on arrival.

SP City Investigations Karar Hussain said initial investigation suggested this was a matter of honour killing.

Published in The Express Tribune, January 17th, 2018.