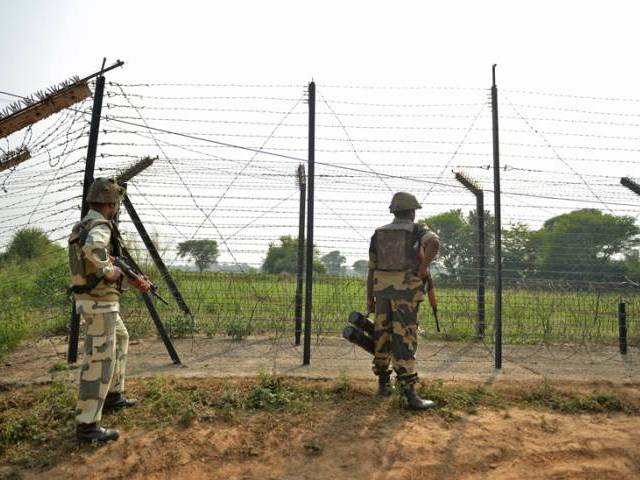 ---
ISLAMABAD: The spokesperson for the Foreign Office (FO), Dr Mohammad Faisal on Friday summoned the acting Indian Deputy High Commissioner and protested over the unprovoked ceasefire violation by the Indian forces.

Ceasefire violation: Eight injured in cross-border firing

Hussain Bibi, 65, lost her life on Thursday in Kot Kotera Sector in the Azad Jammu and Kashmir (AJK) due to the firing of the Indian forces targeting Pakistani check-posts. She was a resident of Peer Khana village, according to a statement released by the FO.

Despite calls for restraint, India continues to indulge in ceasefire violations.

According to the FO statement, since the beginning of 2018, the Indian forces carried out more than 70 ceasefire violations along the Line of Control (LoC) and the Working Boundary in just 12 days, resulting in the killing of an innocent civilian and injuring of five others.

"This unprecedented escalation in ceasefire violations by India is continuing from the year 2017 when the Indian forces committed more than 1900 ceasefire violations," said the FO.

The statement added, "The deliberate targeting of civilians is indeed deplorable and contrary to human dignity and international human rights and humanitarian laws."

"The ceasefire violations by India are a threat to regional peace and security and may lead to a strategic miscalculation," Pakistan reiterated in the statement.

The FO spokesperson urged the Indian side to respect the 2003 ceasefire arrangement and investigate the continuing incidents of ceasefire violations by its forces.

Dr Faisal also insisted that India should permit the United Nations Military Observer Group in India and Pakistan (UNMOGIP) to play its mandated role as per the UN Security Council resolutions.

India launches 'highly sophisticated surveillance satellite to keep an eye on borders'

Pakistan has repeatedly condemned ceasefire violations by Indian forces due to which, several civilians lose their lives every day. However, the violation of the truce has still been continuing.

Pakistan and India both claim Kashmir, and have fought two of their three wars over the Himalayan region, which they have disputed since partition and independence from British colonial rule in 1947.
COMMENTS (1)
Comments are moderated and generally will be posted if they are on-topic and not abusive.
For more information, please see our Comments FAQ