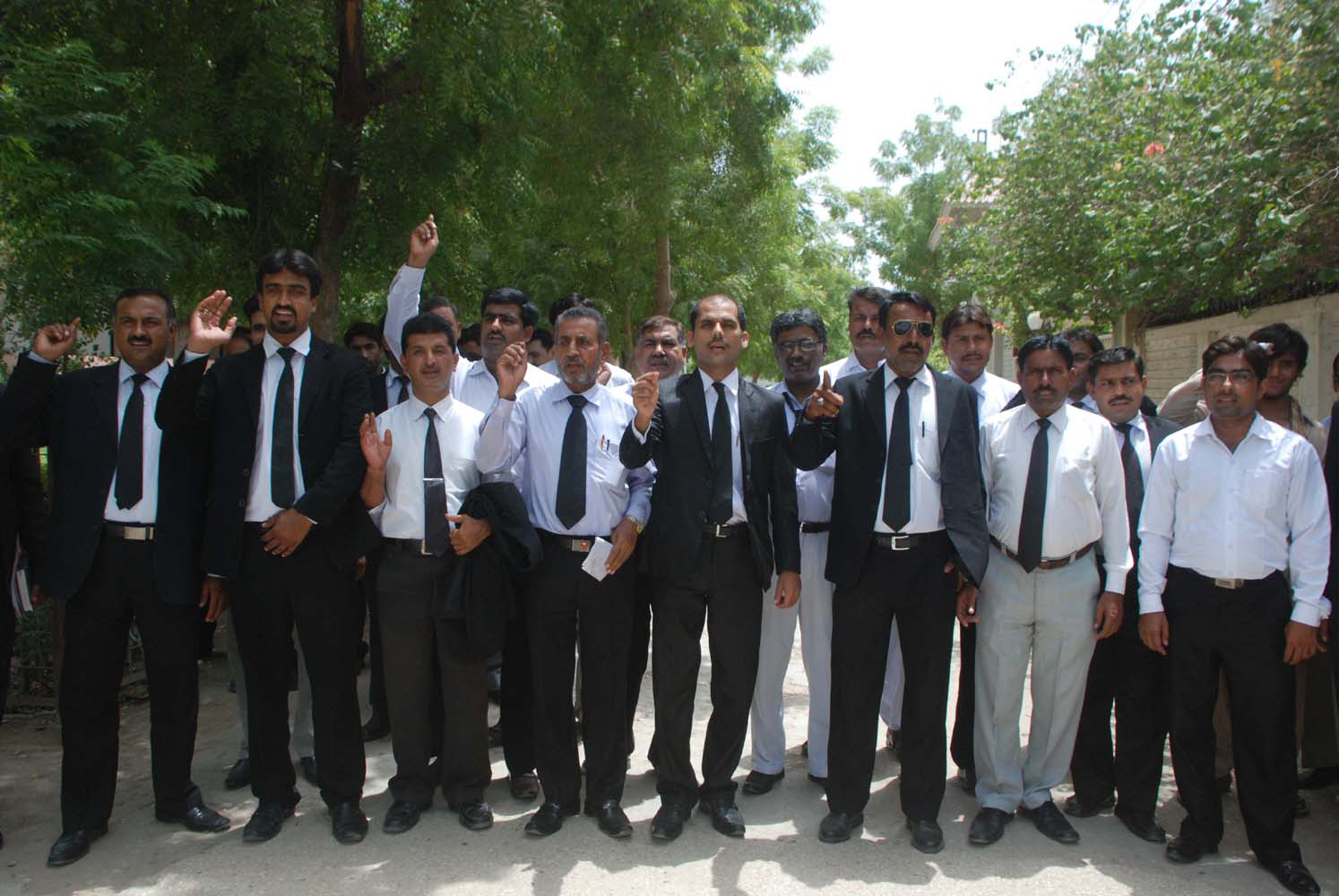 ---
HYDERABAD: Elections of the Sindh High Court Bar Association (SHCBA)  Hyderabad, which were earlier scheduled tomorrow (Saturday), have been postponed to January 20 after a group of lawyers raised objections on the list of eligible voters. The polling will be conducted by the Sindh Bar Council after withdrawal of the powers of the election committee chairperson, Abdul Rehman Shaikh.

The contestants, Wasim Shah and Noorul Amin Shah, submitted a complaint that they had not been given the list of the members who were enlisted as defaulters. They argued that their election campaign had been affected because of the absence of the list.

Bar demands LHC registrar's transfer

Advocate Ayaz Hussain Tunio, Advocate Ghulamullah Chang and Advocate Nisar Ahmed Durrani are competing for the bar's presidency, while Advocate Muhammad Aslam Bhatti and Advocate Waseem Shah are contesting for the seat of the vice-president. For the seat of general secretary, Advocate Ishrat Lohar, Advocate Mir Ahmed Mangrio, Advocate Taj Muhammad Keerio and Advocate Mumtaz Alam Laghari are in the running.

Meanwhile, the Hyderabad District Bar Association will also elect its office bearers on January 18.