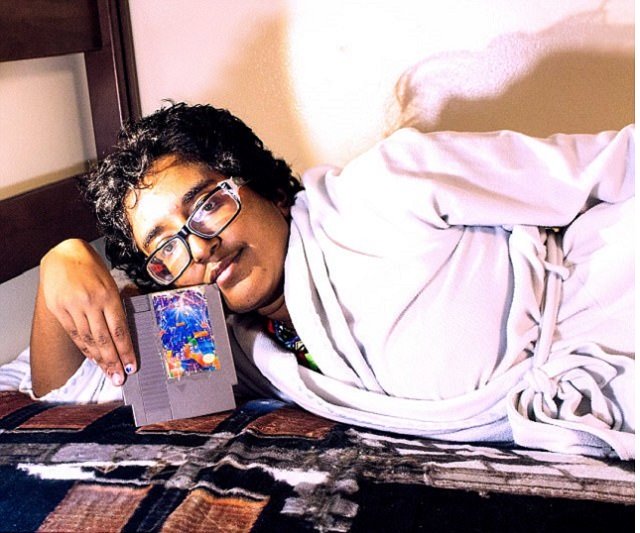 ---
A woman in the United States has found true love in the form of the game Tetris and is set to tie the knot with it, according to MailOnline.

Noorul Mahjabeen Hassan, who prefers to be known as Fractal Tetris Huracan, 20, says she has been in an intimate relationship with the Tetris since 2016.

The relationship is very involved, as she explains she spends up to 12 hours a day playing the game on various devices.

Don't tell Tetris, but this isn't her first love. She was previously in love with a calculator that she named Pierre De Fermat, after the mathematician.

Fractal says she currently enjoys a physical relationship with Tetris objects and sleeps with Tetris hard drives and pillows.

She identifies Tetris as male. "I love him so much and get an immense sense of satisfaction with him. I have a strong connection with him and have invested so much in him,' she explains to Metro UK," she added.

The college student has her priorities in order - she is planning to graduate before she gets married.

In the meantime she continues to show her devotion to him with various Tetris paraphernalia including a Tetris necklace, Tetris-shaped lamps, Tetris T-shirts, Tetris magnets, and rare Tetris hard drive editions.

While she won't be able to marry Tetris in the legal sense, she is instead planning a commitment ceremony for all of her friends to witness.

"I want to say I'm married to Tetris and have a legitimate ceremony," says Fractal. "I want everybody to be there. I feel like that would be an official thing which would set it in stone and say ''I love you and want to prove it to you' by making it permanent and calling myself Mrs Tetris."

Philippine woman reaches Kurram Agency for love, seeks Pakistani citizenship

"I think Tetris is so beautiful, he is about perfection and he stimulates your mind," she gushes.

"Part of the relationship is the satisfaction I get from clearing the lines and clearing them as quickly as possible," explains Fractal.

Fractal identifies as objectum sexual, which means she is attracted to things instead of people.

"Around the time I fell in love with Pierre I had a strong attraction to math and a fetish for geometry".

She adds it was then that she first identified herself as Fractal. "I called myself Fractal, I was obsessed".

She even got to enjoy taking the calculator as her prom date.

While her unusual relationships often incite nasty comments she says she hopes by sharing her own love story, she can help reduce the shame around objectum sexuality.
COMMENTS (2)
Comments are moderated and generally will be posted if they are on-topic and not abusive.
For more information, please see our Comments FAQ