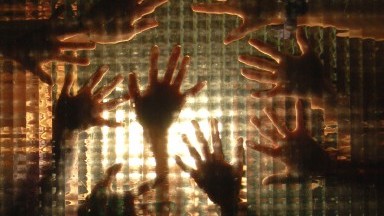 ---
KARACHI: The issue of missing people, especially missing children is becoming central focus of the overall human rights situation in Pakistan, and serious efforts are needed to tackle this grave matter on priority.

This was said by Lawyers for Human Rights and Legal Aid (LHRLA) President Zia Ahmed Awan Advocate on the occasion on International Missing Children's Day, observed all over the world including Pakistan every year on 25 May.

International Missing Children's Day, is a day when people around the world commemorate the missing children who have found their way home, remember those who have been victims of crime, and pledge continuing efforts to find those who are still missing.

The theme for International Missing Children's Day 2010 is 'parental child abduction', an issue that is not only complex but is becoming more common.

The main purpose of the day is to encourage everyone to think about children who remain missing and to spread a message of hope.

The Global Missing Children's Network, comprising many countries is raising awareness of the impact and issue surrounding missing children and to help bring them home by spreading a global message.

Zia Ahmed Awan said there is the need not only to raise awareness of children who are already missing, but also to educate parents, foster parents, guardians and children themselves to identify situations that put our children at risk.

Zia Ahmed Awan urged all stakeholder including government, civil society and media for spreading a message of hope and help bring these missing children home.

He said according to the data of Madadgaar, Pakistan's first helpline for women and children as many as 10,433 cases of missing children were reported by mainstream Pakistani print media from the year 2000 to 2009.

He demanded of the government and civil society to give serious attentions to this issue so that the plights of missing children and their distressed families could be ended.