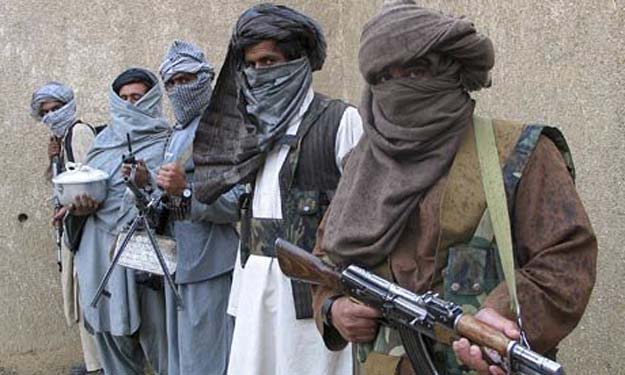 ---
A senior Afghan politician has said that the Taliban leadership is based in Afghanistan and that the group is willing to negotiate peace.

The statement of Hamid Gailani, the chairman of Mahaz-e-Milli party, which is contrary to the official Afghan narrative, drew a strong rebuke from the country's top spy agency.

According to Tolo News, Gailani has said that most Taliban leaders are in Afghanistan and that they also want to negotiate with other countries involved.

Haqqani network not active in Pakistan: Janjua

"I, along with religious scholars, will soon form a delegation to engage the Taliban leaders in talks," he told a gathering of clerics in Kabul.

This will be followed by meetings with countries that have been involved in the Afghanistan situation to talk about bringing peace and stability to the strife-torn country, he added.

Participants of the gathering said hundreds of religious scholars led by Gailani would hold talks with Taliban leaders to restore peace to Afghanistan.

Gailani added that he did not believe reports that Taliban leaders were outside Afghanistan's borders. "I do not accept the rumours that Taliban leaders are in other places. They [government officials] say this because they cannot do anything else and they use this as an excuse," he added.

"Most of Taliban leaders are in their own country. I say to the Taliban this is your country and also to the government that this is your country."

Afghan officials claim that the Taliban leadership is hiding in Quetta and Peshawar – a claim Islamabad vehemently denies.

Terrorist safe havens: CIA chief joins chorus against Pakistan

The top Afghan spy agency reacted angrily to Gailani's statement, calling it 'irresponsible'.

"The Taliban leaders are on the other side of the Durand Line and are in large cities in Pakistan. The international community also accepts this now," the National Directorate of Security (NDS) said in a statement.
COMMENTS (5)
Comments are moderated and generally will be posted if they are on-topic and not abusive.
For more information, please see our Comments FAQ