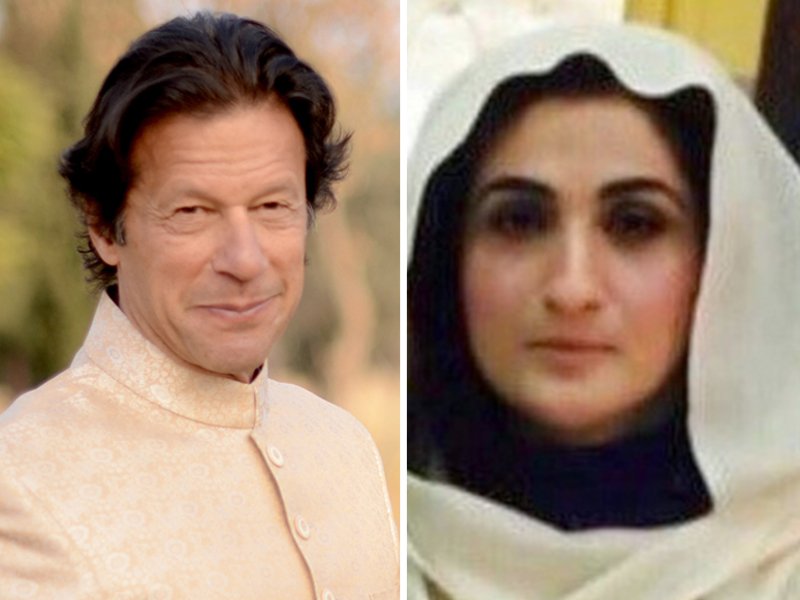 ---
ISLAMABAD: PTI chairman Imran Khan broke his silence about his possible third marriage, clarifying on Sunday that he had only sent a wedding proposal to Bushra Maneka and was awaiting her response.

According to a statement issued by the spokesperson for the PTI chief, Khan sent a marriage proposal and Maneka sought time to consult her family, especially her children, before making any decision.

The statement insisted that the PTI chief would announce it publicly if Maneka accepted the marriage proposal.

Shireen Mazari rejects report about Imran Khan's alleged third marriage

On Friday, a local newspaper claimed that Khan had already married for the third time and the woman in question was someone he used to visit for spiritual guidance.

The report also claimed that the wedding was held in Lahore on January 1 and was attended by Khan's close aides.

On Sunday morning, PTI's media department released a statement, attributing to the PTI chairman, criticising the newspaper report.

The statement said that this extremely private and sensitive matter was made the subject of an erroneous story leading to all manner of public conjecture.

"This has put an unacceptable burden, especially on the children of Maneka and Khan, who have had to learn of such a private and intimate issue from the media," the statement said.

Stressing the need for restraint, Khan urged the media to "give the two families, especially the children, their privacy".




Last year, a local newspaper had reported that for quite some time, Khan had been quietly visiting a remote town in Sahiwal where he stays "for a few hours at the residence of his hosts, who belong to influential Maneka clan, with whom he is said to have a spiritual bond".

The report suggested that Khan met there with Bushra Maneka, known as Pinky in the area, for spiritual advice.

Also on Sunday, Khawar Fareed Maneka, Bushra Maneka's ex-husband, released a video statement on social media in which he deplored the manner in which a specific media outlet reported on the issue.

"Whatever a specific media outlet has been reporting the issue, it is a matter of grave concern for me. It is misleading and baseless and caused distress to my whole family," said Khawar Maneka, who is a senior government official.

"I categorically deny the claim that some dispute had emerged between me and my ex-wife [that led to our divorce] due to Imran Khan. My former wife is the most-pious wife in the world. Imran Khan gives great value to our spiritual family. I have not seen such a great person (Imran Khan). May God give him success," Khawar Maneka said in the video statement.

The PTI chief was previously married twice, but neither of his marriages lasted. Khan married Jemima Goldsmith, a British socialite, in 1995. The relationship ended in divorce in 2004. He then married journalist Reham Khan in 2015, but the marriage ended after just 10 months.