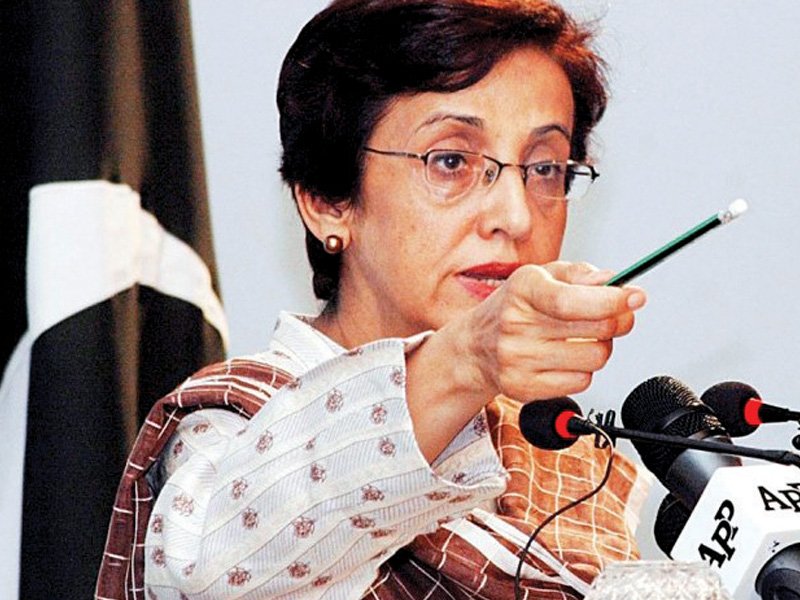 ---
KARACHI: Foreign Secretary Tehmina Janjua said on Saturday that Pakistan believed in engagement with the United States despite the recent hostile statements from Washington.

"Haqqani network is not working inside Pakistan. However, on the contrary, the enemies of Pakistan are gaining foothold in Afghanistan," she said while speaking on foreign policy issues at the Institute of Business Administration (IBA).

She said Pakistan was ensuring an honourable return of Afghan refugees to their homeland and was working on their rehabilitation.

Ties between Haqqanis, Pakistan deteriorating, claims Afghan media

Janjua said Pakistan needed to build its relationship with countries other than the US and was maintaining a flourishing relationship with Russia.

"Pakistan's focus lies on strengthening exchanges with Iran in trade, commerce and border management and maintaining our principled position for a comprehensive dialogue with India without any preconditions," she said.

In her presentation, the foreign secretary highlighted the foreign policy objectives of pursuing mutually beneficial relations with other countries, safeguarding national security and vital geostrategic interests and strengthening economic potential.

US sided with India and ignored Pakistan's sacrifices: NSA

She said geopolitical environment was regularly monitored and recommendations given to the leadership for making adjustments necessary to achieve the objectives.

Janjua said the foreign ministry was interested in developing a working relationship with the IBA for developing case studies and a result-based management system for the Foreign Office, innovation and promoting Pakistan as a brand.
COMMENTS
Comments are moderated and generally will be posted if they are on-topic and not abusive.
For more information, please see our Comments FAQ