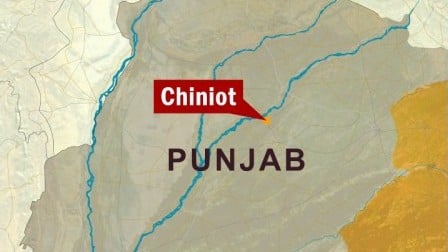 ---
CHINIOT:
The five policemen allegedly involved in publically torturing people in Chiniot were acquitted due to insufficient evidence by a Civil Judge of Chiniot.
Civil Judge Babar Hussain in his short order announced that prosecutors had failed to present sufficient evidence and witnesses before the court. The court acquitted SHO Bhawana Police Station, Abdul Razaq, sub-inspector Obaidullah, constables Afzal, Sajjad and Sarfraz.
The court ordered to release all five accused persons who were confined in the district jail Jhang. On March 5 this year, five policemen were booked and arrested when footage of torture of innocent people in public was aired by television channels.
Accused policemen were suspended from service and a case was registered against them on the complaint of Bhawana DSP, Muhammad Akram. District Police Officer Chiniot, Raja Fayyaz said that departmental inquiries are underway against all five accused policemen and their fates will be decided on merit.
Four of the accused including sub inspector were removed from service while the case of SHO Abdul Razaq is pending before the Inspector General of Police Punjab.
COMMENTS
Comments are moderated and generally will be posted if they are on-topic and not abusive.
For more information, please see our Comments FAQ