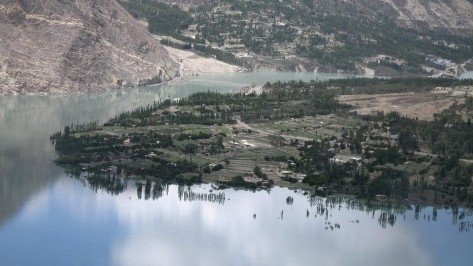 ---
HUNZA:
Authorities have evacuated more downstream villages as water level in the Attabad lake continues to rise and a breach seems imminent.
Different organisations involved in monitoring the lake have been providing contradictory figures regarding the top difference between the spillway and water level in the lake.
However, the administration of Hunza Nagar claimed there is a difference of 11 feet.
Officials said the water will be spilling out of the lake in another three to four days at a level of 210 cusecs. Adding to this, glaciers are expected to melt due to hot weather.
Meanwhile, residents of Hunza nagar, Gilgit, Diamirand Chalas have been shifted to safer places.
COMMENTS (13)
Comments are moderated and generally will be posted if they are on-topic and not abusive.
For more information, please see our Comments FAQ