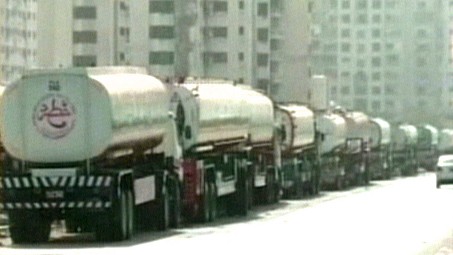 ---
Oil tankers from the Shireen Jinnah Colony in Karachi have still not been moved despite the Supreme Court orders issued five days ago.
Locals of Shireen Jinnah Colony have complained that the oil tankers have not been moved despite the court orders.
A three-member bench, headed by Chief Justice Iftikhar Mohammad Chaudhry had ordered the tankers to be relocated to the KPT plot.
Following the court order, Chief Minister Sindh Qaim Ali Shah approved 150 acres of land in Zulfiqarabad as an alternative parking place for the tankers.
However, the oil tankers association shifted some tankers to the KPT plot and parked the rest along the roadside.