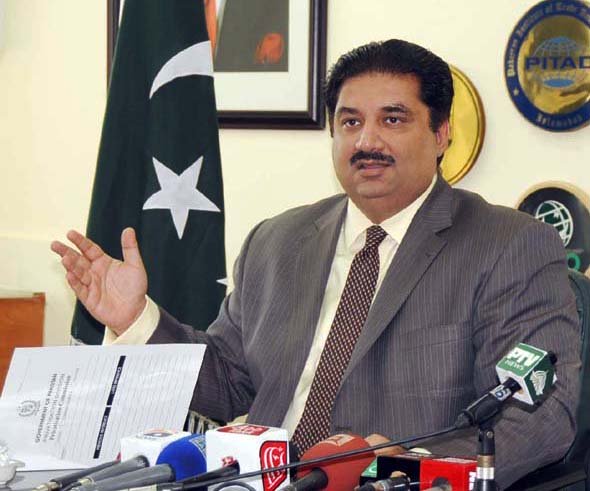 ---
TEHRAN: The Iranian and Pakistani defense ministers held talks on defense cooperation amid US President Donald Trump's recent Twitter spree against both nations, Press TV reported on Friday.

Iranian Defense Minister Brigadier General Ali Hatami hailed growing defense cooperation between Tehran and Islamabad in a telephone conversation with his Pakistani counterpart Khurram Dastagir Khan on Thursday.

The latest developments in the region and in the Islamic world necessitate more interactions among officials of Iran and Pakistan, as two major countries in the Muslim world, Hatami was quoted as saying.

Why Trump's strategy on Pakistan may not work

"The Americans always blame the others over their own failures in different parts of the world and they pursue the strategy of the Zionist regime (of Israel) to destabilise the region," Hatami said.

The "evil and stupid policies of the United States" are the root cause of deteriorating security situation in Afghanistan and the deaths of innocent civilians in Afghanistan, Yemen, Iraq and Syria, he said.

The two countries should utilise such capacity to enhance their economic growth and security, Hatami said, pointing to the potentials for military cooperation between Iran and Pakistan.

Pakistan's top civil-military leaders join heads over Trump's tweet

The Pakistani defense minister welcomed the promotion of military cooperation with Iran with regard to the regional issues, noting that the two countries should further enhance such cooperation given the rapid pace of changes and regional developments.

Dastagir also criticised Trump's repeated tweets against Pakistan and underlined the importance of the Muslim nations' sovereign right to provide their own security.

Trump posted a series of tweets in recent days, in which he voiced support for the scattered riots in Iran and lashed out at Pakistan for supporting terrorists.
COMMENTS (5)
Comments are moderated and generally will be posted if they are on-topic and not abusive.
For more information, please see our Comments FAQ