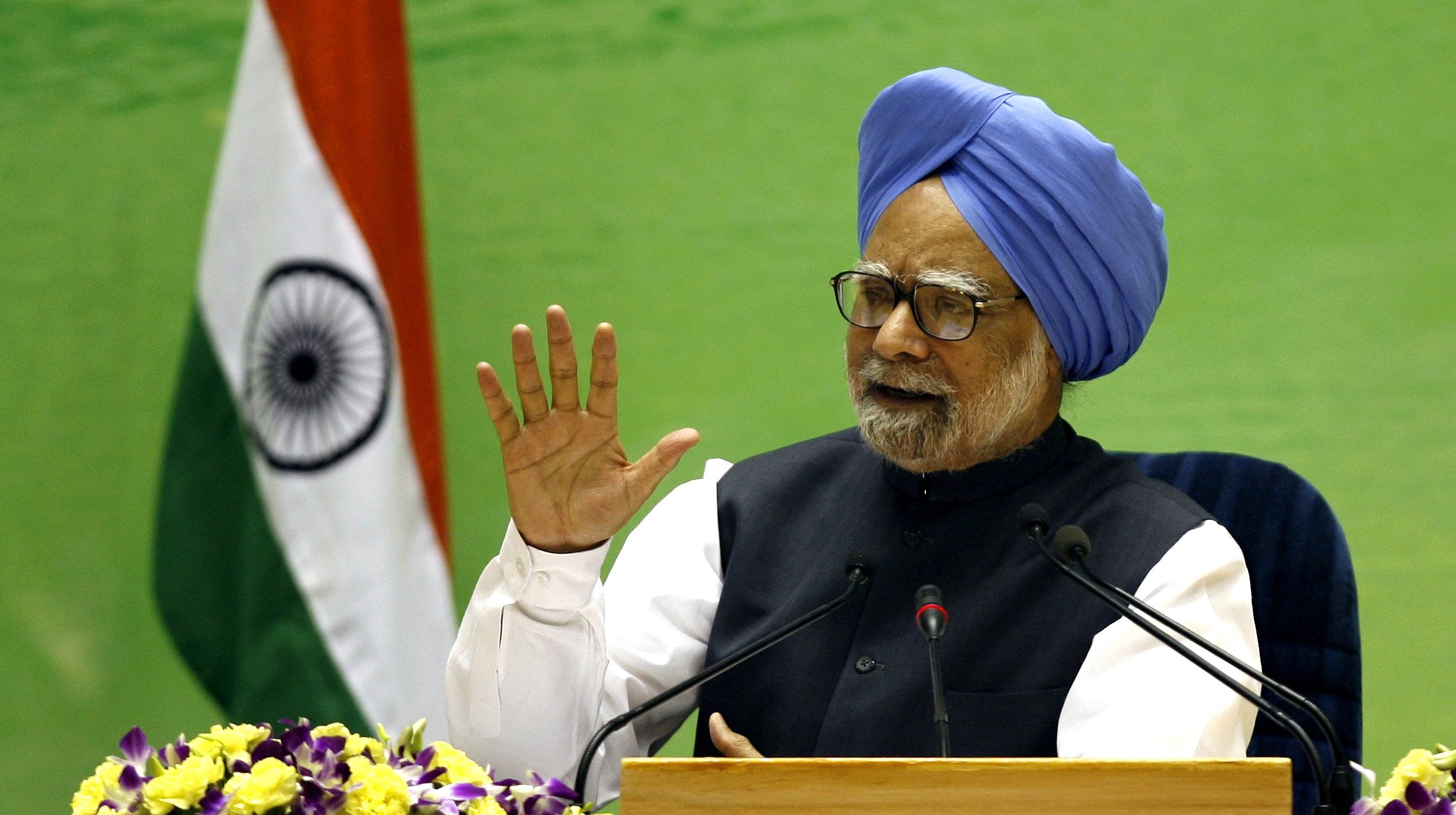 ---
NEW DEHLI: Indian Prime Minister Manmohan Singh on Monday vowed to tackle the "trust deficit" with Pakistan, at a news conference on the completion of his year in office.

"Prime Minister Gilani and I agreed that the trust deficit was blocking progress in our relations," he told Indian and foreign journalists, in reference to his meeting with PM Gilani on the sidelines of the SAARC summit in Thimphu. On a freshly positive note, the 77-year-old prime minister said India is willing to discuss all outstanding issues with Pakistan including Kashmir. "Pakistan is our neighbour. It is my firm belief that India cannot realise its full development potential till we have best relations with our neighbours," he said.

Speaking on the foreign minister-level talks scheduled between India and Pakistan in July, Singh said: "This will be the first major effort to deal with the lack of trust between our two nations." "I am hopeful that this process can move forward," he added. Reviewing his record, 12 months after his Congress Party alliance was returned with an unexpectedly strong mandate in 2009 elections, Singh said it had been one of only "reasonable achievement." "We should not be satisfied with what we have achieved," he said. Singh cited the protection of the economy from the global slowdown as one of his administration's finest achievements. But spiralling inflation, especially of food prices, "continues to be a matter of deep concern," the prime minister said.

However, Singh was hopeful about the year ahead. "We expect 8.5 per cent growth this year," he said, adding that he was confident of eventually achieving the 10 per cent annual growth needed to pull millions of people in India out of poverty. The prime minister hailed progress on a law to reserve a third of parliamentary seats for women, making education compulsory, and free trade pacts with the Association of South East Asian Nations and South Korea. Asked about his own future plans, he said: "I have been given this job and it is incomplete so my question to retire cannot be raised." "I sometimes feel that younger people should take over.

As and when the Congress party takes judgement I will be very happy to make (a) place," he said, hinting at Rahul Gandhi's possible succession. Singh, an undemonstrative economist, came to power in 2004 after being the finance minister who introduced the economic liberalisation reforms in the early 1990s that triggered India's recent development. Meanwhile, Foreign Office Spokesman Abdul Basit commenting on Singh's remarks said that building up trust between India and Pakistan is in the best interest for both countries. Basit called for "sustained and meaningful" dialogue between the neighbours.

Relations between the neighbouring countries have improved in the past few months, with foreign-secretary level talks held in February this year. Earlier, India would repeatedly rebuff Pakistani calls for a resumption of the peace dialogue, insisting that Islamabad had not done enough to bring the Mumbai attack masterminds to justice. WITH ADDITIONAL INPUT FROM AGENCIES

Published in the Express Tribune, May 25th, 2010.