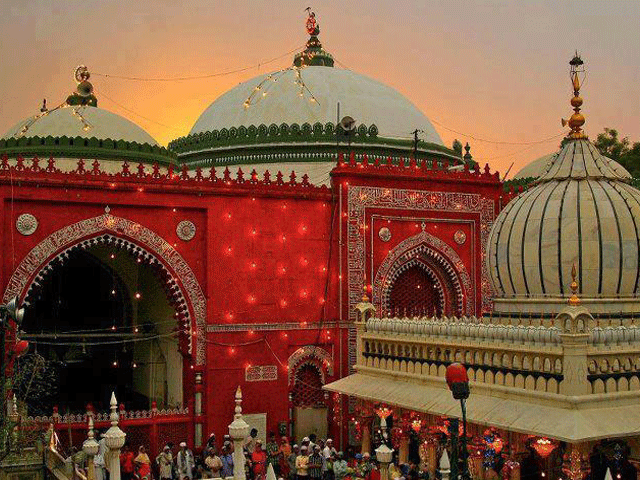 ---
ISLAMABAD: Nearly 200 Pakistani pilgrims scheduled to attend the annual Urs of Hazrat Khawaja Nizamuddin Auliya in New Delhi early next week have been denied visas by India.

Hardly a coincidence, the denial comes the same day (Saturday) as Indian External Affairs Minister Sushma Swaraj summoned Indian High Commissioner in Pakistan Ajay Bisaria to hold consultations over the meeting of Indian spy Kulbhushan Jadhav with his family in Islamabad on December 25.

New Delhi has alleged that Pakistan harassed Jadhav's family.

The last-minute shocking move by India to reject visas to 192 Pakistani pilgrims is against the 1974 Pakistan-India Protocol on Visits to Religious Shrines and deals a major blow to people-to-people contacts and religious tourism and suggests new low in bilateral ties between the two estranged nuclear armed neighbouring countries.

Squatters barrier to protecting Delhi's ancient monuments

India has not given any reason for the eleventh hour move but the decision appears to be sparked by allegations that Pakistan did not treat Jadhav's mother and wife with dignity and honour.

As a result, the Pakistani pilgrims would be deprived of the opportunity to participate in the Urs, which is of special significance.

Earlier this year, despite Pakistan's offer to send a special train, Indian delays had resulted in Sikh yatrees (pilgrims) from India being unable to participate in the anniversaries of Guru Arjan Dev and Maharaja Ranjit Singh.

Besides being in violation of the bilateral protocol and the basic human right to religious freedom, such measures also undermine the efforts aimed at improving the environment, increasing people-to-people contacts and normalising relations between the two countries, according to a Foreign Office statement.

It is ironic that this was done on the occasion of the Urs of Hazrat Nizamuddin Auliya who was a symbol of bringing communities closer to each other, the statement added.

This is not the first time India has refused issuing visas to Pakistanis as last year in January, New Delhi rejected visa applications of over 70 Pakistani pilgrims intending to visit a shrine near Agra.

First woman tabla player breaks social barriers

According to the Ministry of Religious Affairs and Interfaith Harmony, applications were invited in June this year for the Urs of Hazrat Nizamuddin Auliya. A large number of people from across Pakistan had sent applications to be part of the religious celebration.

Every year, around 1,500 Pakistani pilgrims attend six major Urs in India. About 1,000 pilgrims attend five Urs while 500 participate in Ajmer Sharif's Urs.

Sharing views over the sudden move by India, Council of Islamic Ideology (CII) Chairman Dr Qibla Ayaz said, "India is breaching a decades-old agreement aimed at promoting religious tourism between both the countries."

He urged the Pakistani government to take up the issue at international forum to stop India from becoming a major hurdle in promotion of religious tourism.

"Pakistan has been playing a positive role in welcoming Sikh yatrees every year and providing them a secure and comfortable environment," he said, adding that India should follow in Pakistan's footsteps in this regard.
COMMENTS (4)
Comments are moderated and generally will be posted if they are on-topic and not abusive.
For more information, please see our Comments FAQ