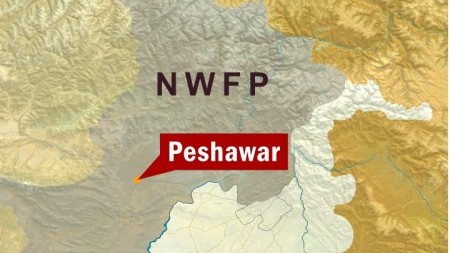 ---
PESHAWAR: There is growing concern by residents and tribal lashkars that militants have reached the suburbs of the provincial capital.

The concerns heightened after attacks on a girls school and a security checkpoint in Sherakera village, on the outskirts of Peshawar, close to the border of semi-tribal Darra Adam Khel region. The attack came following reports that militants fleeing security operations in tribal regions have started patrolling some villages in Frontier Regions (FR) Peshawar. "The movement of Taliban militants has increased in the region over the past few weeks," a member of a tribal lashkar told The Express Tribune on conditions of anonymity.

He added that the operation in February in Frontier Regions Peshawar was not successful because most of the militants had fled the area before paramilitary troops had moved in. The elders said that militants had also warned tribal lashkars not to confront them. "We cannot challenge the powerful Taliban militants in the absence of support from the government," he added. Dilawar Khan, head of the Adezai Qaumi Lashkar, told The Express Tribune that militants had come to the FR Peshawar areas of Bora and Pastowana from Tirah Valley of Khyber Agency, Orakzai and Darra Adamkhel.

He added that local residents have shifted to safer places. Khan said that their lashkars had controlled the movement of militants till Adezai village. Peshawar's Superintendent Police Syed Abdul Kalam said that policemen have been deployed in all areas and they are continuously monitoring the situation. "Tribal lashkars are also cooperating with the police and we will not allow militants to enter Peshawar," he added.

On February 24, the paramilitary Frontier Constabulary (FC) had launched an operation, codenamed "Spring Cleaning", in the remote FR Peshawar area. Until March 4, when the operation was wrapped up, 38 suspected militants had been killed. The FR region has a strategic location from where it is easy to approach Nowshera, Kohat, Peshawar and Darra Adamkhel.

Published in the Express Tribune, May 25th, 2010.
COMMENTS (1)
Comments are moderated and generally will be posted if they are on-topic and not abusive.
For more information, please see our Comments FAQ