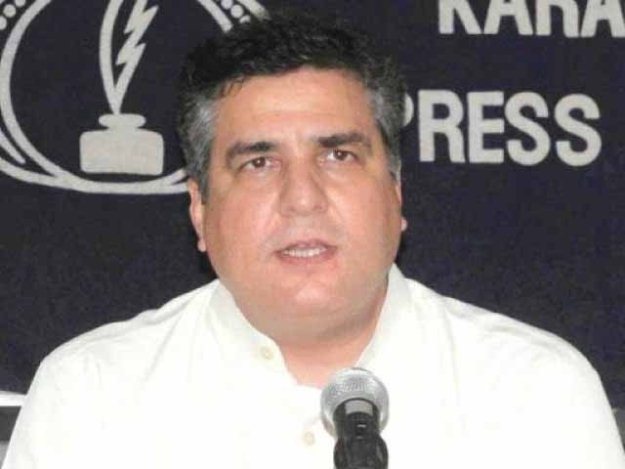 ---
Federal Minister for Privatisation, Daniyal Aziz in a press conference today at the Press Information Department said the Supreme Court (SC) must take action against other political big-wigs whose cases are still pending and not only focus on Pakistan Muslim League-Nawaz (PML-N).

Talking to the media, Aziz said that there are hundreds of cases that have been dismissed including Hussain Haqqani's, Tahirul Qadri's and many others, pointing at a clear bias. Throwing weight behind Nawaz Sharif's movement for the restoration of the judiciary, he said the movement isn't against anyone. It is to ensure accountability and transparency in the country.

"PML-N promises and delivers, Nawaz Sharif will restore the judicial system," Aziz remarked.

Movement of justice restoration does not oppose anyone: Nawaz

"When the NRO came, a SC order was released under which there were 8,500 cases, and 97 per cent cases were associated with Sindh. Not a single PML-N leader took refuge under that case. There has been no report drafted on that," he lamented.

"It's a planned scenario as I see it, there are no reports drafted on cases pertaining to Sindh, Khyber-Pakhtunkhwa and NAB has not been holding them accountable. Why are they not being monitored?"

Ousted prime minister Nawaz Sharif, in a recent meeting cleared his stance over the freshly launched movement for restoration of justice, saying it does not oppose the judiciary but intends to work on improving the system.

According to Express News, the deposed PM held a high level meeting with Pakistan Muslim League-Nawaz (PML-N) bigwigs including Maryam Nawaz, National Assembly Speaker Ayaz Sadiq, Hanif Abbasi, Talal Chaudhry, Danial Aziz and Pervez Rasheed at his Jati Umra residence on Wednesday.
COMMENTS
Comments are moderated and generally will be posted if they are on-topic and not abusive.
For more information, please see our Comments FAQ