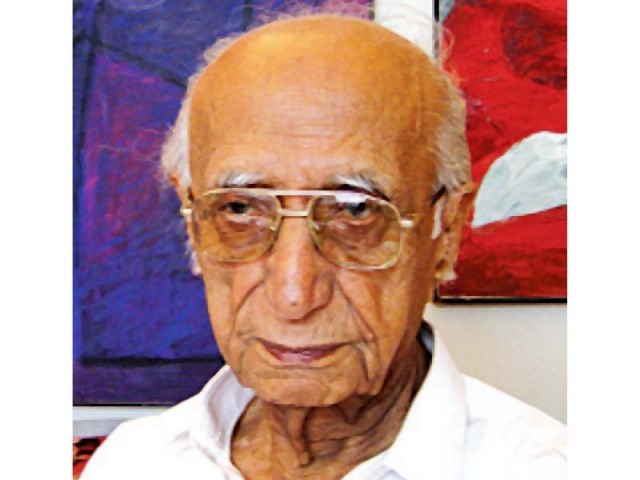 ---
KARACHI: Praises were showered on several deceased writers, poets and scholars in the second session of the last day of the 10th International Urdu Conference on Monday. The commemorative session featured tributes to luminaries who passed away this year such as Ibrahim Joyo, Naiyer Masud and Masood Ahmed Barkati, but also those who died earlier including Shanul Haq Haqqee, Nida Fazli and Khaliq Anjum.

Shamim Hanafi paid tribute to Masud, Indian short story writer who died in July this year. Describing Masud as a great personality, Hanafi shared his memories with Masud and his father who was a scholar of Persian language.

Anjum was remembered by Qazi Afzal Husain who described Anjum as a rebel who struggled for the cause of Urdu throughout his life. According to Husain, one of the biggest achievements of Anjum was collecting and publishing the letters of Ghalib. Anjum had to travel to all the places where Ghalib lived and travelled to, Husain said, adding that Anjum was the author of more than 65 books and he had contact with hundreds of writers across the world.

Ghazal, marsiya and nasri nazm discussed by leading poets, scholars

MazharJameel expressed his admiration for Sindhi writer and scholar Joyo. Joyo was a critic, researcher, historian and translator, Jameel said, adding that his style became the benchmark of Sindhi prose and all writers who came after him had to follow him.

Joyo led a contended life, Jameel said. The Sindhi scholar never owned an inch of land and in his last days, he lived in a servant quarters, the speaker added.

Services of Haqqee for Urdu literature and lexicon were highlighted by Jazib Qureshi.  Haqqee was a great poet and lexicographer who also translated poetry of different languages in Urdu, Qureshi said.

Speakers trace the progression of Urdu novels

Tributes were also paid to Fazli, Tassaduq Sohail, Farrukh Bukhari and Barkati by Pirzada Salman, Irfan Javed, Dr Jamal Naqvi and Mujeed Anwar Hameedi respectively.

 

Criticism under criticism

Urdu criticism came under scrutiny at a session on the concluding day of Urdu conference on Monday.

The session featured Urdu critics from India, Hanafi and Husain, along with Dr Najiba Arif, Anwaar Ahmed, Dr Ali Ahmed Fatemi and Sarwar Javed.

Only that criticism lasts long which is written by a creative mind, Hanafi commented. The scholar added that literature, like civilization, is multi-dimensional and hence it should be written and interpreted in a broader aspect. Literature is not supposed to be a propagative medium for one's dogmas, Hanafi claimed.

Hanafi also criticised the tendency of borrowing too much from Western criticism. It is true that we have benefitted from Western theories but it should not mean that we ignore our traditions and critical foundations altogether, he said. Hanafi termed the ignorance of Eastern traditions in interpreting Urdu literature as short-sightedness.

'Old dramas depicted Pakistan's culture'

Reader generating a richer meaning from the text than what was intended by the writer is always possible, Husain said.

Anwaar asserted that literary work was always superior than the critical work. He opined that West was always striving for creating knowledge which is why it focused a lot on research. The only knowledge of language we were imparted was speaking words with correct pronunciation, he said.

Javed was of the opinion that the decline of quality criticism would result in the decline of literature. He also lamented that editors and publishers of literary magazines were not exercising editorial judgment over the content they were receiving as they were often publishing sub-standard work.