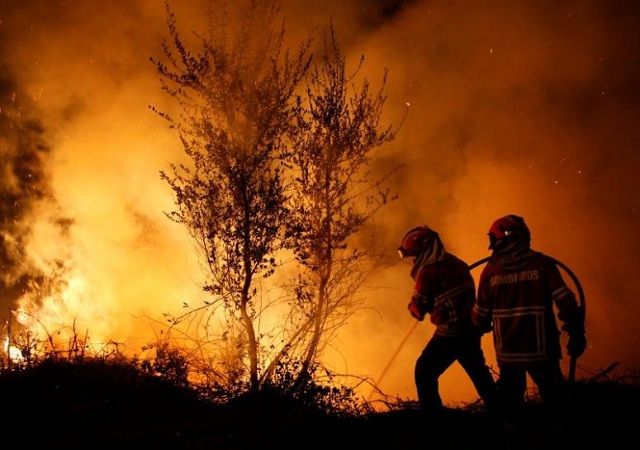 ---
ABBOTTABAD: One person died and five others injured while attempting to extinguish a forest fire of Goreeni area on Saturday.

Abbottabad District Forest Officer (DFO) on receiving information of the fire in Goreeni forest had sent a team to extinguish it.

During the operation one forester Babu Akhtar died and five others were injured. The injured were rushed to Pakistan Institute of Medical Sciences (PIMS) Islamabad.

Forest Conservator Izhar Khan along with staff reached the spot and inspected the site where the jungle caught fire and spread rapidly.

Secretary Forests Syed Nazar Shah also took notice and ordered inquiry. He said that no one would be spared if found involved in jungle fire and would be brought to justice.

Published in The Express Tribune, December 24th, 2017.
COMMENTS
Comments are moderated and generally will be posted if they are on-topic and not abusive.
For more information, please see our Comments FAQ