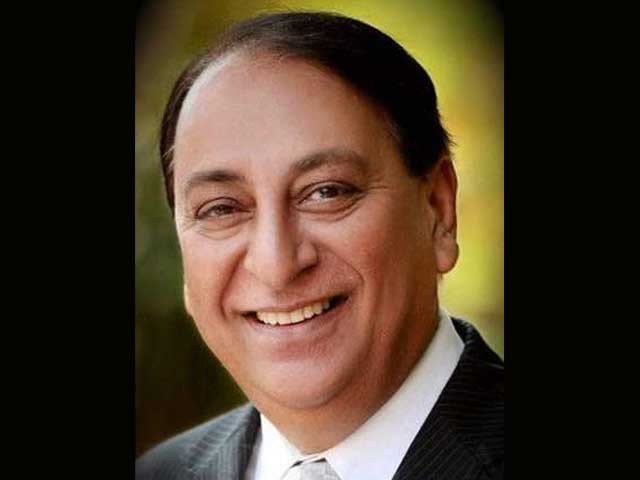 ---
ISLAMABAD: Prime Minister Shahid Khaqan Abbasi has appointed as Minister of State for Finance MNA Rana Afzal Khan, a PML-N loyalist who will be the first directly elected member of parliament ever picked by the PML-N to head the Finance Ministry. The ruling party in its various terms has previously relied on technocrats-turned politicians like Sartaj Aziz and Ishaq Dar to run the key ministry.

The National Assembly Standing Committee on Finance and Revenue on Tuesday made unanimous recommendation to the government to appoint Rana Afzal Khan as Finance Minister.

On Friday, Khan had a meeting with Prime Minister Abbasi, who holds portfolio of the Federal Minister for Finance, Revenue and Economic Affairs.  Khan later confirmed to The Express Tribune that he has been nominated as Minister of State for Finance. He will swear in early next week.

Ranan Afzal Khan has been given the responsibility after former finance minister Ishaq Dar on Nov 21 went on a medical leave. Dar cannot enjoy leave for an unspecified period, as the government rules allow a maximum leave of up to three months.

If he does not resume his responsibilities by February 21 next year, he will cease to be a federal minister. Dar, who headed the Finance Ministry for almost four and a half years, is facing graft allegation and has been indicted by an accountability court for amassing assets beyond known sources of income.

The former finance minister has pleaded not guilty and is standing trial in the NAB reference filed against him in line with the Supreme Court's judgment on July 28 in the Panamagate case.

His replacement, Afzal Khan, is regarded as a PML-N loyalist who was elected as a Member of the National Assembly from NA-82 Faisalabad VIII. During the past four and half years, he has served as Parliamentary Secretary for Finance.

Son of a former military officer, Khan was born on February 22, 1949 in Faisalabad. He obtained the degree of BSc (Electrical Engineering) in 1971 from NED, then an engineering college of Karachi University. He also received an MA (Political Science) degree from Balochistan University.

Court summons Dar, surety-giver on 14th

He was commissioned in the Pakistan Army and served as captain from 1971-76. He also served as a member of executive committee of Faisalabad Chamber of Commerce and Industry from 1988-91.

Khan also served as a Member Punjab Assembly during 1997-99 and returned to the Punjab Assembly for the second term in general elections 2008. "My biggest challenge will be to maintain official foreign currency reserves at a level that cover minimum three months import bill," Khan said.

Despite issuance of $2.5 billion Eurobond and Sukuk bond last month, the gross official foreign currency reserves stood at $14.33 billion including $6.1 billion borrowed from domestic commercial banks.

Khan said curtailing the growing trade deficit is another challenge, hoping that the central bank's decision to devalue the rupee would help boost exports and curb Imports.

He said the fiscal deficit challenge will be met by enhancing the Federal Board of Revenue's (FBR) revenues that so far are growing at a rapid pace of almost 19%.

Independent economists and the opposition parties criticise the former finance minister for putting the economy on the wrong path by heavily borrowing to increase foreign currency reserves and meet foreign debt repayment obligations. Dar has also been criticised for levying unprecedented Rs1.4 trillion new taxes through five main budgets and many mini-budgets.
COMMENTS (2)
Comments are moderated and generally will be posted if they are on-topic and not abusive.
For more information, please see our Comments FAQ