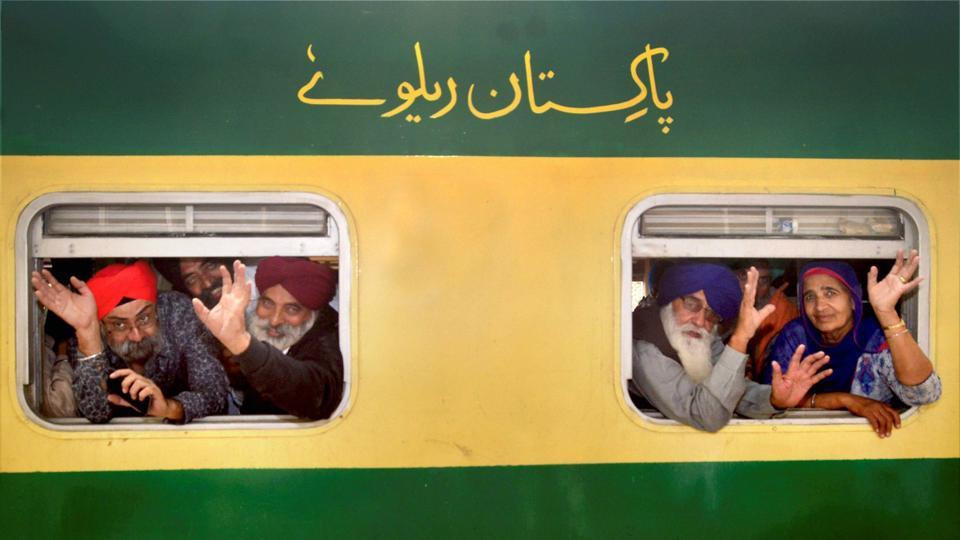 ---
Indian external affairs' minister, Sushma Swaraj, on Tuesday, reacting to a story published in The Express Tribune, said that India will look into reports of alleged forced conversion of Sikhs to Islam by a government official in the Khyber-Pakhtunkhwa province of Pakistan and discuss it with Pakistani authorities.

"We will take this up at the highest level with the Government of Pakistan," Swaraj tweeted as she tagged the Indian high commission in Pakistan.


We will take this up at the highest level with Government of Pakistan. @IndiainPakistan
Sikh community in Hangu 'being forced to convert' https://t.co/HiWuVmBzbj

— Sushma Swaraj (@SushmaSwaraj) December 19, 2017


A news story in The Express Tribune about the Sikh community raising concerns over forced conversions prompted the Indian minister's response.

Sikh community in Hangu 'being forced to convert'

The Sikh community has lodged a complaint with Deputy Commissioner Hangu Shahid Mehmood, against Assistant Commissioner (Tehsil) Tall Yaqoob Khan for forcing Sikhs to convert to Islam.

Earlier, Punjab Chief Minister, Capt Amarinder Singh urged Swaraj to take up this issue with the relevant authorities.


Request @SushmaSwaraj ji to take up this issue with Pakistan. We cannot allow the Sikh community to be victimised in such a manner. It's our duty to help protect the Sikh identity and the @MEAIndia should pursue the matter at the highest levels.https://t.co/sRFjV1pk5Q

— Capt.Amarinder Singh (@capt_amarinder) December 19, 2017


"We are duty-bound to protect the identity of Sikhs, wherever they may be living," he said in a statement. "Religious freedom is the right of every human being and should be upheld by all countries in the larger interest of humanity," he said, adding that Swaraj's intervention in the matter would help protect this basic right of the substantial Sikh community settled in Pakistan.

Pakistani Sikh wins 'humanitarian cause' honours in Canada

Later, Sukhbir Singh Badal, chief of Shiromani Akali Dal (SAD) said, "I thank external affairs minister Sushma Swaraj ji for taking up issue of Sikhs being coerced to convert in Pakistan. She could also press for action against guilty official. Sikhs in Pakistan have right to follow their beliefs and none can be allowed to take this away from them" while tweeting a response to Swaraj's tweet.


I thank External Affairs minister Sushma Swaraj ji for taking up issue of Sikhs being coerced to convert in Pakistan. She could also press for action against guilty official. Sikhs in Pakistan have right to follow their beliefs and none can be allowed to take this away from them. https://t.co/i65qxBOXBX

— Sukhbir Singh Badal (@officeofssbadal) December 19, 2017
This article originally appeared on Hindustan Times