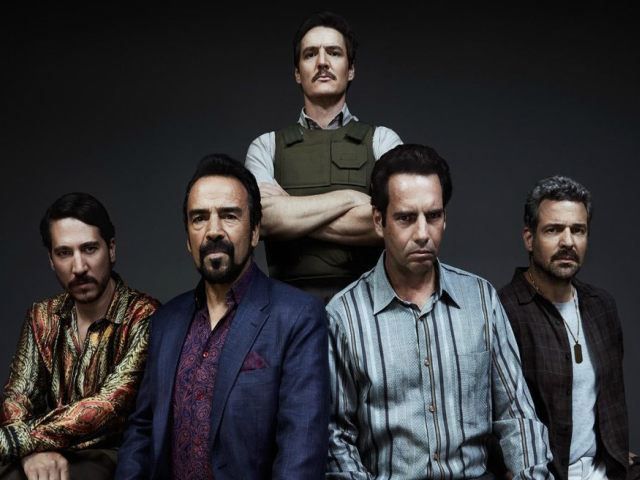 ---
After the demise of Colombian kingpin Pablo Escobar and the Cali cartel, the new season of the hit Netflix series
Narcos
will move to Mexico. A trailer released on Tuesday showed.
The fourth season of the show will feature Michael Pena, who recently starred in the film
Ant Man. 
Diego Luna who cut his teeth in the Mexican cult hit movie
Y Tu Mama Tambien
and featured in 
Star Wars
Rogue On.
The new trailer gave away no details of story lines or what characters will be portrayed. However, it featured a Mexican mariachi band playing against a dark backdrop, as clouds of white powder - presumably cocaine - burst from their instruments.



"Guadalajara is not only the birthplace of mariachi and tequila, it's also the home of the newest season of Narcos coming in 2018," an accompanying announcement said.

Guadalajara is the capital of Jalisco state and gave rise to the Guadalajara drugs cartel in the 1980s, founded by Miguel Angel Felix Gallardo, Rafael Caro Quintero and Ernesto Fonseca Carrilloto. The cartel first smuggled heroin and marijuana, and then later cocaine into the United States.




PHOTO: NETFLIX

It was one of the first Mexican drugs rings to work with the Colombian cartels, which were later eclipsed by the Mexican organizations.

The Guadalajara cartel was where famed drug lord Joaquin 'El Chapo' Guzman cut his teeth before finding his own outfit, the hugely powerful Sinaloa cartel.

A Mexican location scout for the show was found shot dead in his car earlier this year, about an hour's drive from Mexico City.




With Pedro Pascal playing DEA agent Javier Pena, the initial three series of Narcos focused on the drugs wars in Colombia, first with Escobar's Medellin cartel and then the rise of the rival Cali cartel after his death.

Luna and Pena have worked together before, in 2014, when the Mexican cast Pena in his directorial debut, Cesar Chavez.

Have something to add to the story? Share in the comments below.
COMMENTS
Comments are moderated and generally will be posted if they are on-topic and not abusive.
For more information, please see our Comments FAQ