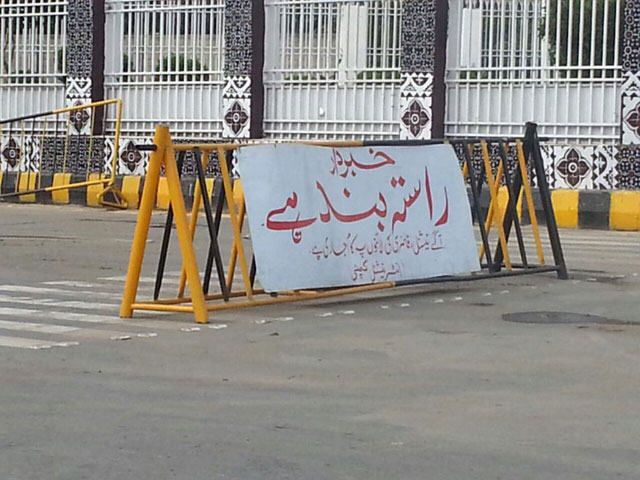 ---
The Pakistan Tehreek-e-Insaf (PTI) criticised the Sindh government on Tuesday for the delay in the construction of a major artery near Bilawal Chowrangi in Karachi.

In a statement, the party said that main road connecting Bilawal Chowrangi to Sea View had been closed for vehicular traffic for the last several months, causing inconvenience to the masses.

The project initiated by the National Refinery Limited comprises laying and repairing of pipelines on the site.

According to the statement, senior PTI leaders Arif Alvi and Khurram Sher Zaman visited the site and met the residents. They also met the officials the International Engineering Services, the firm which is executing the project. The PTI leaders  were assured that the project wold be completed by January 15 next year.

The party said that their team in the constituency would remain in touch with the contractor and keep the public updated on the situation.