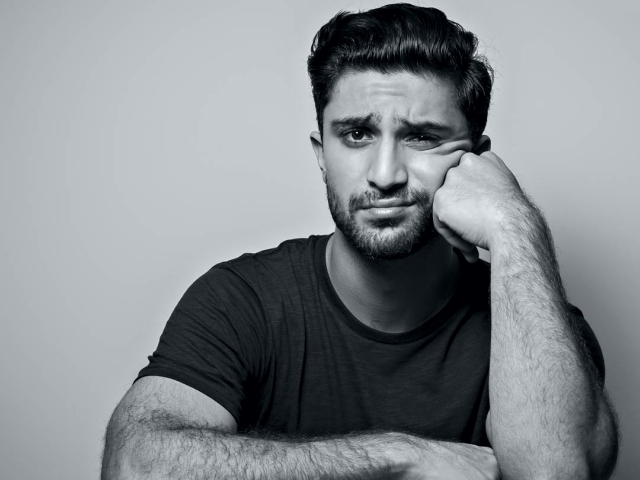 ---
DENVER, COLORADO, US: They say money can't buy you unconditional love but for some peeps, it can certainly sugarcoat the deal. That's not what this list is about though.

An eligible bachelor is an unmarried man considered to be a particularly desirable potential husband or boyfriend, usually due to success, affluence or social status, but my listing isn't that superficial!

In a spirit that runs beyond skin-deep and obese wallets, this entry narrows down Pakistani singletons who are not only gifted in their craft – be it acting, following their passions or simply being themselves unapologetically - they also exude kindness, compassion, a sense of bringing-about- an-overhaul and self-confidence that's contagious.

1) Ahad Raza Mir




Seizing the airwaves by a tsunami, this Yaqeen Ka Safar star is a favourite. This heartthrob secured his name on this list, not because he's soaring the scales at the exhibition of ace thespian skills and killer jaws, but because he's humility personified.

Ahad is veteran actor Asif Raza Mir's son but that is not what Ahad relies on to be his claim to fame. The icing on the cake? He's not even aware of his star power and is instilled with wholesome values that could make him 'the' picture-perfect potential partner.

Ali Sethi found himself a fan in Honey Singh

Another green flag fluttering around him is the fact that he's a devoted son who is absolutely enamoured by his mum, Samra Raza Mir! And a little birdie has been chanting since time immemorial that 'a good son makes a good husband'!

2) Ali Sethi




Now this one is a catch and a half too. Not because he studied at Harvard or he's a prolific columnist and a thought-provoking novelist who's has been awarded as 'Author of the Year'.

Also not because Vogue included his book among the top 10 summer reads (yes, that's right!), but because he's so unbelievably humble that he never mentions any of this ever - and of course, that down-to- earth soulful voice only helps make his already heavy-duty case, stronger.

From stealing the show in Coke Studio Season 10 to inadvertently parading a modesty-laced charm, Ali is undoubtedly an eligible bachelor all other unmarried studs should be wary of!

3) Gohar Rasheed




He might be known as the classic antagonist who could force shudders down your spine with his larger-than- life performance on the telly but Gohar is more than that.Much more than that.

He worked extremely hard to get to where he is and owns that struggle completely. Gohar is honoured to share with fans and onlookers, his cumbersome odyssey up the ladder.

From being burdened with menial jobs to residing in substandard abodes, this guy knows how to hustle for what he loves – which only whiffs of loyalty and commitment.

Girls, you just can't deny those qualities are drool-worthy and some.

4) Bilal Ashraf




Okay his dimples are to kill for but there's so much more bounty Bilal houses within his enviable frame for one, he has a heart - grander, and wider than his shoulders!

Also, he is clueless to the fact that he is very much a teen and tween icon. And were you aware that he's never ever used a pick-up line on a girl? Now, that's my winner!

Playing a musician in 'Rangreza' wasn't easy for me: Bilal Ashraf

Bilal gave up his posh job as a hedge fund consultant to follow his dreams of cinematic splendour and not only did he slay your screens but he harpooned hearts by unveiling to the world that he's all for women empowerment and that his piercing eyes gaze beyond appearances when it comes to dating and relationships.

He's big on personality, spontaneity and equality. Maple syrup to the ears right?

5) Osman Khalid Butt




He is hilarious, entertaining to the core, possesses an immaculate sense of dressing – not to forget an exquisite collection of pocket squares that I notice first thing in a suit, and his social media accounts reek of wittiness. Yes, we are discussing Osman Khalid Butt.

Did I mention he dances like a pro? Wait, he is a pro! He's the chorographer for Parchi and his moves have shaken and dazed the country, in a virtuous way, of course.

But what makes him all the more appealing amid the cream of Pakistani bachelors is his non-judgmental persona and his uber support towards the rights of women.

When Mahira Khan innocuously smoking with Ranbir Kapoor was made into an issue of titanic proportion, it was Osman who took to twitter and called out the shallow mindsets of countless Pakistanis. He did the job for us and was the eye-opener the country needed.

Have something to add to the story? Share it in the comments below.