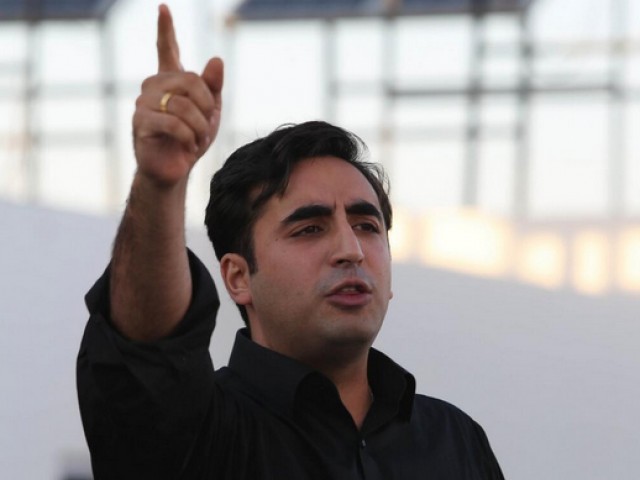 ---
MULTAN: The Pakistan Peoples Party (PPP) will raise the demands of female journalists to teach media studies in colleges of south Punjab in the National Assembly, said PPP Chairman Bilawal Bhutto Zardari.

"Pakistan cannot progress if demands of half of the population (females) are ignored," he said while talking to a delegation of female journalists during his visit to Multan on Saturday.

Laiba Zainab, a journalist who works for a TV channel, said that Bilawal had assured them that he would discuss the matter about appointment of teachers for media studies in the National Assembly. "There were no facilities for females students who want to pursue their career as journalists in the region."

Another journalist with a TV channel, Ramsha Malik said that they told Bilawal that there was a dire need for the faculty of journalism in colleges as the media is the 5th growing profession in Pakistan. "More educated and informed journalists with the subject knowledge were needed in the region to teach journalism."



Zarmina Sahar, who works as a reporter for a TV channel, said that they had earlier conveyed their demand at all the forums but nobody took notice. "Through the platform of PPP, we discussed it with Bilawal and he took notice of the issue."




Bilawal said journalism was being taught in all colleges of upper Punjab but in south Punjab particularly in Multan, which the biggest city of south Punjab, there was no faculty for journalism in woman degree colleges.

Imrana Komal, who works for Daily Express said that they discussed their issue with Punjab Chief Minister Shehbaz Sharif but he did not pay attention. "There are eight women colleges in Multan, but it's a pity that there is no teacher to teach media studies. It is very frustrating for those females who wanted to opt for journalism courses."

Memona, who works for TV channel, said that it was their right to study the subject of their interest. Therefore, the government should take this matter seriously, she added.

Zahida Ansari, PPP Vice President Women Wing Punjab and PPP Secretary General South Punjab Natasha Daultana were also present on the occasion.

Published in The Express Tribune, December 17th, 2017.
COMMENTS
Comments are moderated and generally will be posted if they are on-topic and not abusive.
For more information, please see our Comments FAQ