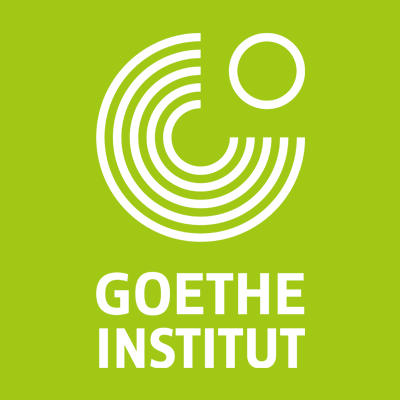 ---
KARACHI: The Goethe-Institut Pakistan celebrated on Saturday its 60th birthday in Karachi with a lineup of artists representing contemporary modes of art making.

The art pieces included projects that have been conceived as a result of critical engagement between Pakistani and German artists facilitated by unique opportunities in both the countries. The celebration is geared towards linking the two art scenes across continents and will continue today as well.

Land of Inventors: Germany's travelling exhibition comes to Karachi

During the inuagural ceremony of the celebration, German Consul-General Rainer Schmiedchen said that India has seven Goethe Instituts, while in Pakistan there is only one. "My appeal is to give Pakistan another Goethe Institut,"he said.

He hoped that in the coming years, more residents of Karachi would visit the cultural institute of Germany. He congratulated its director for the institute's 60th birthday.

"It's an honour, pleasure and an obligation for me as a director to celebrate the 60th anniversary of Goethe-Institut Pakistan," Goethe-Institut Director Stenfan Winkler said while talking to The Express Tribune.

"I did not expect such a lively and vibrant culture and art scene in Karachi. It's wonderful to see the young generation of artists from Germany and Pakistan," Winkler said, adding that he first came to Pakistan around two-and-a-half years ago.

Promoting cultural ties: 'German Weeks' to start on October 3

"We want to keep the institute running and continue with an aim to introduce German culture to Pakistan and engage people of both the countries in dialogue," he said.

According to Winkler, the Pakistani audience is more acquainted with classical German culture but nowadays the institute aims to bring contemporary culture - the newest in art and music - to Pakistan. He was happy to know that the interest of Pakistanis is increasing in the German language since many schools and universities have introduced the language in their curriculum.

"If you know the language of another country, you know them, their culture and customs better," he added.

'Pakistan values relations with EU'

"The endeavour of the Goethe-Institut is to create a dialogue among all cultures and civilisations," said a recently retired German language teacher from the institute, Shamim Manzar.

According to Manzar, the institute is not only a representation of German culture but a place that brings people and initiates a dialogue for co-existence.

Renowned classical dancer Sheema Kermani shared that her association developed a bond with the institute way back in the 1990s when she returned from India after studying dance.

"Karachi and Karachi's cultural activists owe a lot to the Goethe-Institut. We hope this journey continues to make this city richer," said Kermani.

Pakistani-German women describe life in Germany following calls for ban on burqa

A few of the artists, whose work is being exhibited during a two-day event, are Lorenz Oppitz and Hamza Abuayash from Palestine. The artists works showcases calligrafiti in a digital manner.

A Turkish-German disc jockey, Djipek, will be showcasing her skills and conducting a DJ workshop for girls to empower them. Meanwhile, David Olbrech will perform an audio drama. Short films were also screened.

Exhibits and installations will be open for viewing today along with performances scheduled by local and foreign artists.
COMMENTS (1)
Comments are moderated and generally will be posted if they are on-topic and not abusive.
For more information, please see our Comments FAQ