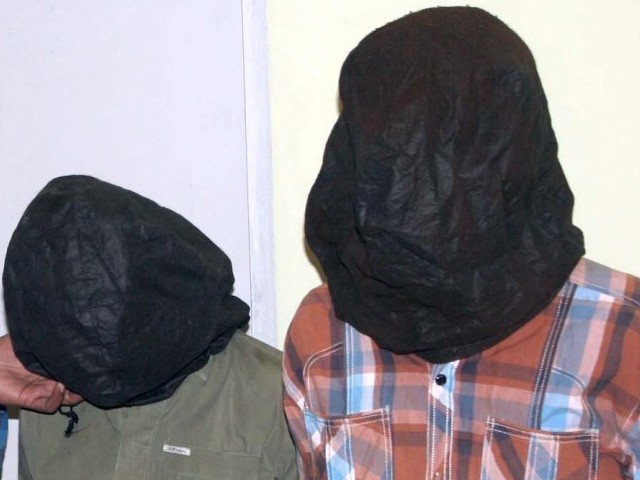 ---
ISLAMABAD: Islamabad police with the backup of Rangers conducted a search operation in various areas of Kohsar and Nilore police stations arresting nine suspects besides recovering weapons from them, a police spokesman said.

The officials of Islamabad police, Pakistan Rangers, Anti-Terrorist Squad besides women from police commando wing and experts of Bomb Disposal Squad went door-to-door in the selected areas.

SP Dr Syed Tanveer Mustafa conducted the operation in which police and security forces screened 58 houses, checked 52 people and arrested nine suspects besides recovering two SMGs along with 804 bullets, six 30 bore pistols, a 7mm rifle, an 8mm rifle and three pump action shotguns along with ammunition.

SSP (Operations) Sajid Kiani said the purpose of this search operation and high vigilance is to ensure fool proof security in the city and he further directed all SHOs to continue it.

Cop kills brother

A constable of Islamabad police shot dead his brother after the two fought over some domestic issue in their house in Madina Town.

Police said Constable Zeeshan, deputed at Lohi Bher police station, opened fire from his pistol on his brother Arslan. The incident took place around 8:40am on Friday in Madina Town in Khanna police jurisdiction.

The family took the body to hospital on their own and initially tried to hide the episode from the police.

However, when the homicide investigation team went to the crime scene they suspected family's version and when interrogated them, they told them that the two brothers had fought over some issue and one was killed.

"The bullet from Zeeshan's pistol hit Arsalan in the lungs and went out from back," a police investigator said.

Published in The Express Tribune, December 16th, 2017.