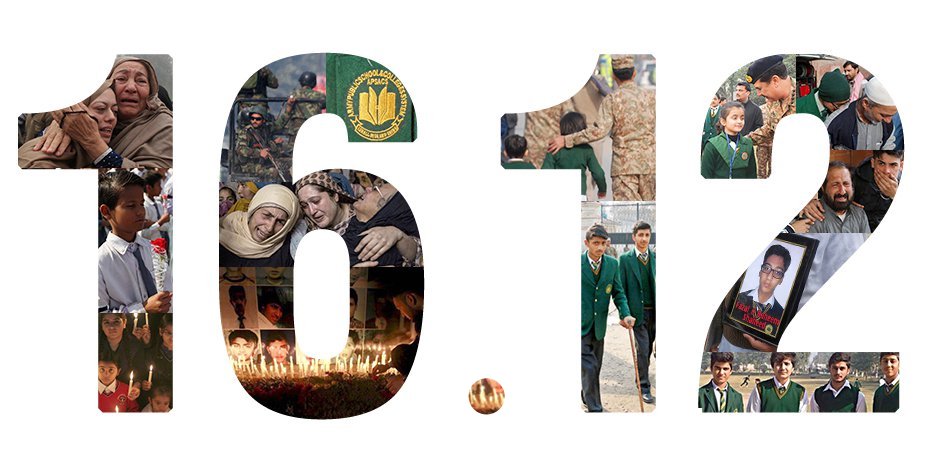 ---
PESHAWAR: Three years on, relatives of the young martyrs of the Army Public School (APS) Peshawar still look for closure as the painful memories of the loved-ones they lost on that fateful day are yet to fade.

They have constantly been demanding of the government to order a judicial inquiry into the Tehreek-e-Taliban Pakistan (TTP) attack on December 16, 2014 in which around 150 people – mostly young students – were massacred by terrorists.

Tufail Tariq is an eyewitness to the attack, who lost his two brothers. On the eve of the third anniversary of the attack, Tariq shared with The Express Tribune the painful memories that "linger with us".
Tufail's brothers, Nangyaal and Shamwal, students of 9th and 8th grades respectively, were among the 132 pupils slain by the heartless enemy. "The incident of APS destroyed us," he says.

Timeline: Militant attacks on schools from 2012-2017

Their father, Tariq Khan, is still in shock and the family seeks justice. "My two children were martyred while the remaining three are traumatised," he told The Express Tribune.

Tufail was in the 7th grade. He could be promoted to 8th grade in three years. "Tufail suffers from the mental trauma and left the school," Tariq Khan said. "My second son fell ill due to shock," he added.

But the greatest of all the predicaments for the father of the martyrs was that he had to be strong to be able to console other family members. "As an elder of the family, I couldn't cry [in front of the family]. I showed them that I'm a strong person but actually [I was not] I cried when I was alone."

Tufail said that December 16 is very difficult day for his family, "We cannot face this day, the memoires of my brothers would not fade," he said, adding that since that incident, "I hardly go to school".

APS, trauma, and the scars that never heal

He continued, "I dropped my younger brother at the gate of school [three years ago]. I don't have the courage to cross the gate and enter the school again. The APS attack destroyed my life. I have no friends to share my dreams with."

"Sometimes my grief is overcome by anger… sometimes, I think of joining a group and take revenge for my brothers [murder]," he said.
Like many other aggrieved families, Tariq wants closure.




"We do not want anything from the government. We [just] request the government and the Pakistan Army to investigate the attack, form a judicial inquiry and provide justices to the victim families."
COMMENTS
Comments are moderated and generally will be posted if they are on-topic and not abusive.
For more information, please see our Comments FAQ